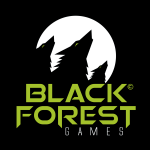 Webseite Black Forest Games GmbH
Black Forest Games GmbH, Offenburg, Germany
– Member of the THQ Nordic family –
We are currently looking for an experienced animator to work on an AAA open world title for a big publisher. The candidate will work on all animation domains from characters, creatures, animals using motion capture and handmade animations, facial animations for dialogues to unique cutscene specific animations.
Responsibilities:
Creating 3D animations for characters and creatures for in-game and cutscenes (key framed).
Setting animation graphs using Unreal 4 tools.
Character rigging and skinning.
Cleaning up and editing motion capture data.
Working together with our game designers, concept artists and character modelers on the aesthetic of the movement and gameplay specific animation timing.
Requirements:
Shipped at least 2 titles as an animator.
5+ years in the game industry.
Able to produce realistic as well as stylized human and non-human movement.
Understanding of animation requirements for an action game (sharpness, telegraph timings, combat actions timings, etc.)
Self-motivated, technical problem solver
Excellent communication skills & proven ability to work within a team.
Not required, but a huge plus:
Experience with Unreal 4 engine (animation graph, blueprint system, matinee, sequencer)
Proficient with 3DS Max, Motion builder
Experience with FaceFX, blend trees and state machines.
Assessment:
Application via CV
Skype interview
Test-task (information will be given to you)
Ideally on-site interview if possible + presentation of previous work
Reporting Lines:
You will be reporting directly to the lead animator.
What else do we offer ?
Flexible working hours
28 days of holiday
Competitive salary
Green office
Stability of a successful publisher paired with creative freedom of an independent studio
and the chance to work with a great team in an open culture where your opinion and input is welcome and considered, beyond your dedicated task.
Why join Black Forest Games ?
We are a multi-national team with a long history of looking for long-term companions – we are hiring for the studio, not for the project. This is an important part of our company philosophy. Talent is always welcome, no matter where you are from. We offer a family friendly work and life balance, a lot of flexibility, and the possibility to send your kids to an international school nearby – all of this in a region where kids still play in the nature and drive to school by bike.
Black Forest Games is part of the THQ Nordic Family and THQ Nordic's biggest internal studio. Here you will get to work on projects with new and also big longtime established IPs. You will be able to work on newest hard- and software.
As a bonus, Black Forest Games is located in one of the warmest, most beautiful and wealthiest areas in the South of Germany at the French border. We are located closely to Strasbourg, Karlsruhe and Basel. Getting here is a non-issue as well, because of the excellent traffic conditions – 3 airports about 30 minutes away, the Autobahn and the ICE station right around the corner.
SEND YOUR APPLICATION NOW!
Hey you! Yes! You! Interested in joining the team at Black Forest Games? We are always looking for talent, and we'd love to hear from you, even if the position you're interested in isn't listed. Send us your resume with your portfolio and CV to jobs@bfgames.biz.
Please refer to this job advertisement in your application.
Um sich für diesen Job zu bewerben, senden Sie Ihre Unterlagen per E-Mail an jobs@bfgames.biz