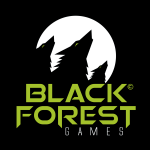 Webseite Black Forest Games GmbH
We are currently looking for a Producer to work on our upcoming projects with Unreal Engine. You will be responsible for the management of one or more aspects of the projects, working collaboratively with team leads for building roadmaps for features, identifying key success criteria, dependencies, risks, implementing workflows, troubleshooting communication, and helping teams deliver on time and in quality. You will have frequent communication and interaction with the leads, testing teams, other producers, and outsourcers when needed.
The ideal candidate will be enthusiastic to learn, change and implement; professional in an ever-friendly manner; open-minded to understand and adapt; pragmatic to push the boundaries; and ambitious to want more out of their projects, the teams, and themselves.
Responsibilities:
Making things happen and constantly checking if things happened
Ownership of specific areas of the game.
Preparing and tracking schedules, identifying current and future risks and opportunities.
Making sure communication flows on time and on target.
Prioritizing teams' work and deliverables in regards to the constraints and goals.
Identifying and helping resolve short & long-term resource and quality bottlenecks.
Helping implement and improve production pipelines, design, and communication techniques, making sure these processes are followed up on time.
Helping coordinate across the development team and other departments including, Marketing, Localization, QA, Legal, and HR to help conduct various activities including and not limited to play-testing sessions, interviews, key asset provision.
Liaising with external parties when needed.
Requirements:
3+ years' experience at a game studio working as a Producer.
Outstanding group-communication skills with proven ability to work within a team.
Proactive project and people management skills in a multi-cultural environment.
Passion for video games and quality with an eye on the "big picture".
Experience in development, documentation, and communication workflows.
Being a relentless self-starter with ability to motivate others to get results.
Being an organized center of information with strong analytical and problem-solving skills.
Experience in Agile and Waterfall development methodologies and tools.
Keen ability to prioritize tasks and issues in relation to goals and constraints.
Strong command of MS Office products.
Pluses
Experience in complex action games.
Working know-how of the Unreal engine.
Experience in scripting languages and/or automating project reporting.
Hands-on experience with Confluence, Favro / Trello, and common bug trackers.
Experience in PC and console platform TRCs.
Ability to work towards deadlines under changing conditions.
Having shipped at least 1 product from initial conception to post-sales support.
Understanding of a programming language.
Knowledge of French and/or German
What else do we offer?
Flexible working hours
28 days of holiday
Competitive salary
Green office
Stability of a successful publisher paired with creative freedom of an independent studio
and the chance to work with a great team in an open culture where your opinion and input is always welcome and considered, beyond your dedicated task.
Why join Black Forest Games?
We are a multi-national team with a long history of looking for long-term companions – we are hiring for the studio, not for the project. This is an important part of our company philosophy. Talent is always welcome, no matter where you are from. We offer a familyfriendly work-life-balance and a lot of flexibility – all of this in a region where kids still play in the nature and drive to school by bike.
Black Forest Games is part of the THQ Nordic Family and THQ Nordic's Vienna biggest internal studio. Here you will get to work on projects with new and also big longtime established IPs. You will be able to work on newest hard- and software.
As a bonus, Black Forest Games is located in one of the warmest, most beautiful and wealthiest areas in the South of Germany at the French border. We are located closely to Strasbourg, Karlsruhe and Basel. Getting here is a non-issue as well, because of the excellent traffic conditions – 3 airports about 30 minutes away, the Autobahn and the ICE station right around the corner.
Please send your application to jobs@bfgames.biz and refer to this job advertisement.
Um sich für diesen Job zu bewerben, senden Sie Ihre Unterlagen per E-Mail an jobs@bfgames.biz