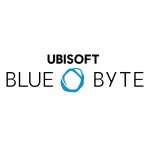 Webseite Blue Byte GmbH
COMPANY DESCRIPTION
Ubisoft is a leading producer, publisher and distributor of interactive entertainment products worldwide and has grown considerably through a strong and diversified line-up of products and partnerships. Ubisoft has development studios in 28 countries and sells video games in more than 55 countries around the globe. We are committed to delivering high-quality, cutting-edge video game titles to players. In our German offices in Düsseldorf, Mainz and soon Berlin, we are working on brands like "Tom Clancy's Rainbow Six Siege", "For Honor", "Skull & Bones", "The Settlers", "Anno" and many more.
Ubisoft Blue Byte are also collaborating with Massive Entertainment on the Avatar project, building an immersive, deep, and tangible world based on James Cameron's Avatar.
We are now accepting applications for suitably qualified Tools Programmer [Avatar Project] (f/m) to join our ambitious team, developing the world of Pandora. This position will be based at our Düsseldorf studio.
 JOB DESCRIPTION
Responsibilities
Design, implement, and iterate on new and existing technologies in C++
Adapt and extend existing shader-based terrain-generation methods for a AAA multi-platform game project
Work closely together with content-designers and (technical) artists across different Ubisoft studios
Iterate on editor-tools in regards to procedural world generation​
QUALIFICATIONS
Qualifications
Very good C++ programming, optimization and refactoring skills
Solid knowledge of modern graphics and shader programming techniques and graphics APIs
Performance awareness in algorithms, memory usage and loading times
Programming experience with multithreaded environments using modern techniques
Experience working with revision control systems like Perforce
Ability to get familiar with large code bases
Bonus skills
Experience of developing an AAA title from concept to release
Experience of working with AAA title engines
Experience with terrain rendering and procedural world generation
ADDITIONAL INFORMATION
Your benefits:
Flexible working hours
External training, education in our in-house guilds and knowledge sharing with other teams
Fresh fruit, discounted gym membership, support for child care
Subsidized lunch meals, free bike rental or lease your own bike!
Share ideas! = Working in an innovative and international company
If you are passionate about video games and would like to work with like-minded professionals with an international team, please apply via our career portal.
Applications should include your resume, a cover letter with the earliest starting date, your salary expectation and why you would like to joins us.
For further information please check www.bluebyte.de and www.ubisoft.com.