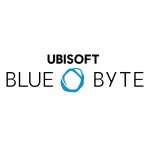 Webseite Blue Byte GmbH
COMPANY DESCRIPTION
Ubisoft is a leading producer, publisher and distributor of interactive entertainment products worldwide and has grown considerably through a strong and diversified line-up of products and partnerships. Ubisoft has development studios in 28 countries and sells video games in more than 55 countries around the globe. We are committed to delivering high-quality, cutting-edge video game titles to players. In our German offices in Düsseldorf, Mainz and soon Berlin, we are working on brands like "Tom Clancy's Rainbow Six Siege", "For Honor", "Skull & Bones", "The Settlers", "Anno" and many more.
We are commited to creating innovative, high-quality gaming experiences. To help us achieve this goal, we are looking for an
Senior Animator (f/m)
This position will be located at Ubisoft Blue Byte, Düsseldorf (Germany).
JOB DESCRIPTION
Your tasks:
Animate and do Motion editing within complex animation systems
Collaborate with the Art Director to create animations that fit to the visual style of the project
Provide skinning for complex characters
Provide knowledge and solutions for animation problems
Set up complex animation state machines
Provide support and advice for artists
QUALIFICATIONS
Your profile:
Have 5 years minimum in the Video Game industry with a strong understanding of rigging, skinning, keyframe animation, Motion capture and procedural animation
Working knowledge of Maya, Motion Builder, 3DSMAX, and/or other commercial 3D authoring packages
A keen eye for motion and animation
Being able to work with a complex animation system and complex animation state machines
Understand typical work flows and tools in art production with the ability to modify and improve them
Be forward thinking and anticipate the needs of your project.
Able to keep content within the current projects art style and work within those limitations.
Be enthusiastic and expect to take on challenges.
High degree of self-motivation and initiative.
Ability to communicate in English.
Pluses:
Experience with Motion editing and handling Mocap Data in Motion Builder is a plus
Experience as modeler and/or texture artist a plus
Rigging experience is a plus
AAA game experience
Being an avid gamer is a plus
Portfolio Requirements:
All portfolios must contain a detailed shot breakdown of your work. It must be clear what you, the applicant, are responsible for in your reel, screenshots, scanned pictures, web page portfolio, etc.
Examples of character animation
Examples of visual effects or environment animation
Examples of animation rigs and their functionality in a 3D package
ADDITIONAL INFORMATION
Your benefits:
Flexible work hours
External trainings, education in our in-house guilds and knowledge sharing with other project teams
Fresh fruits, special conditions for gym membership, support for child care
Possibility to lent bikes for free or lease your own bike
Subsidized lunch meals, possibility to lent bikes for free or lease your own bike!
Working in an innovative and international company
We offer a highly interesting challenge as a team player including the possibility to show personal initiative and to work in an innovative and international company.
If you have fun working in the Game industry, please apply via our career portal.
Please attach meaningful work samples.
Applications should include the earliest starting date and your salary expectation.
For further information please check www.bluebyte.de and www.ubisoft.com.
Blue Byte GmbH
Human Resources
Adlerstraße 74
40211 Düsseldorf