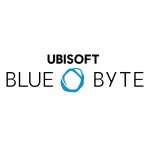 Webseite Blue Byte GmbH
COMPANY DESCRIPTION
Ubisoft is a leading producer, publisher and distributor of interactive entertainment products worldwide and has grown considerably through a strong and diversified line-up of products and partnerships. Ubisoft has development studios in 28 countries and sells video games in more than 55 countries around the globe. We are committed to delivering high-quality, cutting-edge video game titles to players. In our German offices in Düsseldorf, Mainz and soon Berlin, we are working on brands like "Tom Clancy's Rainbow Six Siege", "For Honor", "Skull & Bones", "The Settlers", "Anno" and many more.
JOB DESCRIPTION
In order to continue delivering highly qualitative and innovative game plays we are looking for a
Studio Web Developer (f/m)
This position will be located at Ubisoft Blue Byte, Düsseldorf (Germany).
Job summary:
The Studio Web Developer is responsible for the development, enhancement, maintenance, and support of all online-based tools used for studio communications.
Your tasks:
Enhance and provide support for existing web frameworks and products used for studio communications
Collaborate with Managers Internal & External Communications on ideas and suggestions of enhancements
Develop new web-based software solutions for our studio communication needs in multiple browsers
Coordinate with technical departments within the Ubisoft group
QUALIFICATIONS
Required experience:
Minimum 3 years proven professional experience as a web developer
"Hands-on" style mentality paired with excellent problem-solving skills and a knack for pragmatic solutions
Excellent knowledge of HTML5, CSS3 and JavaScript
Experience working with AngularJS, JQuery, PHP, ASP.NET
1 year minimum experience working with relational database systems such as MySQL
Experience working with version control systems like Subversion/CVS/Perforce
Experience in developing client solutions within Microsoft Sharepoint
CMS experience / experience working with custom CMS
Knowledge of online collaboration tools (Confluence, Sharepoint)
Good ability to familiarize yourself with unknown code in order to analyze and improve it
Excellent teamwork abilities
Great interpersonal and communication skills
Fluent in English
Self-organized and structured working attitude
Pluses
General understanding of web hosting systems/network infrastructure
Keep up to date in current web development trends and opportunities
An eye for visual design, aesthetics and simple good looks & feel
Some experience with UX and usability
SEO experience
ADDITIONAL INFORMATION
Your benefits
Flexible work hours
External trainings, education in our in-house guilds and knowledge sharing with other project teams
Fresh fruits, special conditions for gym membership, support for child care
Subventioned lunch meals, possibility to lend bikes for free or lease your own bike!
Working in an innovative and international company
We offer a highly interesting challenge as a team player including the possibility to show personal initiative and to work in an innovative and international company.
If you have fun working in the Game industry, please apply via our career portal.
Applications should include the earliest starting date and your salary expectation.
For further information please check www.bluebyte.de and www.ubisoft.com.
Blue Byte GmbH
Human Resources
Adlerstraße 74
40211 Düsseldorf