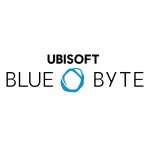 Webseite Blue Byte GmbH
COMPANY DESCRIPTION
Ubisoft is a leading producer, publisher and distributor of interactive entertainment products worldwide and has grown considerably through a strong and diversified line-up of products and partnerships. Ubisoft has development studios in 28 countries and sells video games in more than 55 countries around the globe. We are committed to delivering high-quality, cutting-edge video game titles to players. In our German offices in Düsseldorf, Mainz and soon Berlin, we are working on brands like "Tom Clancy's Rainbow Six Siege", "For Honor", "Skull & Bones", "The Settlers", "Anno" and many more.
JOB DESCRIPTION
In order to continue delivering highly qualitative and innovative game plays we are looking for a
Web Developer Frontend (f/m)
This position will be located at Ubisoft Blue Byte, Düsseldorf (Germany).
Your Mission: 
As part of the Online Technology group, you will be involved in creating and maintaining web services and solutions to enable an enhanced LIVE player experience on the web for AAA games. This includes game 2 web initiatives, player reward platforms & player oriented web services.
You work as part of a project organization, to create and maintain flexible web frontend solutions and ensures that they are well adapted for next gen browsers and devices
You're a key actor in the development of frontend features by actively being involved in planning, designing, developing and testing
You suggest and develop enhancements and optimization to web solutions; to ensure excellence in stability, to increase speed, to lighten pages & features and to implement adequate security
You influence design and user experience by providing proof of concepts of new features and adjust them to fit the many ways gamers are consuming the web
QUALIFICATIONS
As a web developer, you have extensive practical knowledge of using HTML (5), CSS (3) and Javascript for 3+ years and provide a deep understanding of browser-based application development and its specialties
Practical experience with latest JavaScript Frameworks such as Angular and React
Practical experience with CSS frameworks for templating and grid systems
Profound experience in the development of Ajax-based Web Applications
Extensive knowledge in the development of MV* single page applications
Good knowledge about responsive web pages, page performance, and WAI-ARIA
Experience with source code management and version control systems using GIT
Able to easily transfer Photoshop designs into standard compliant HTML templates
Knowledge of Adobe applications such as Photoshop
You are comfortable using the command line on both Linux and Windows
You have the willingness to learn new technologies and have demonstrated strong problem-solving skills
You are interested in Web design and UXD to adapt solutions and maximize player satisfaction & experience
You are comfortable working in Agile/Kanban methodologies
You have strong interpersonal and communication skills
You can work both as a team player and independently
You are fluent in technical and business English
Optional skills:
Experience with backend programming languages such as NodeJS or object-oriented development like .NET/C# is a definitive plus
Implement website tracking code and advanced tracking capabilities using Google Analytics and other tracking pixel technologies such as Google Tag Manager is a plus
Knowledge of package managers like NPM, Yarn, Bowe is a plus
Experience with task runners like Grunt and Gulp, and bundlers like Webpack
Practical experience with Vagrant or other virtualization tools
ADDITIONAL INFORMATION
Your benefits
Flexible work hours
External trainings, education in our in-house guilds and knowledge sharing with other project teams
Fresh fruits, special conditions for gym membership, support for child care
Subsidized lunch meals, possibility to rent bikes for free or lease your own bike!
Working in an innovative and international company
We offer a highly interesting challenge for a team player including the possibility to show personal initiative.
If you are passionate about games and would like to work in the games industry, please apply via our career portal.
Applications should include the earliest starting date and your salary expectation.
For further information please check www.bluebyte.de and www.ubisoft.com.
Blue Byte GmbH
Human Resources
Adlerstraße 74
40211 Düsseldorf