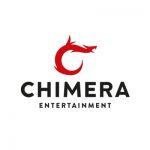 Webseite Chimera Entertainment GmbH
Who are we looking for:
We are looking for a motivated and experienced Backend Developer (f/m) to join our team on site in Munich. You will work with an agile and interdisciplinary team to develop a brand-new F2P mobile game.
You have excellent knowledge of:
C#
RESTful APIs
Relational + NoSQ databases:
Schema design
Query optimization
Software architecture:
Design Patterns: when and when not to use
Use your experience to find the best solutions for new problems
Communicate your decision to others
High performance and scalable systems with high volume ccu
Cloud infrastructure (AWS preferred)
Integration of games industry ecosystems (like AppStore, PlayStore, Kongregate, Facebook, …)
Robust and future proof code, which can be maintained even after several years of ongoing development:
unit tests
integration tests
3 years games industry experience
Nice to have:
Have good knowledge of:
Webservers like Nginx
Actor based systems
Technical documentation:
Technical design documents
UML
Realtime communication via TCP/UDP
2 or more released titles
We offer you:
You will create high-quality, visually appealing games within an experienced, international and flexible team of more than 60 people. As a successful and ambitious company with a sustainable and transparent leadership style, all of our employees work with dedication and a team-first attitude. Working on state-of-the-art projects with high-profile partners, this will be your opportunity to grow and expand your knowledge within the games industry in a professional and friendly atmosphere.
Please refer to this job advertisement in your application.
Chimera Entertainment is part pf the rcp family.