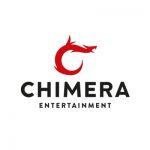 Webseite Chimera Entertainment GmbH
We are looking for a motivated and experienced User Experience Designer to join our team on site in Munich. You will collaborate closely with the creative and product team for a brand-new F2P mobile game, and contribute solutions to bring the best possible experience to the players.
Your responsibilities:
Cooperate closely with the product team and design leads
Translate concepts into wireframes and mockups that lead to intuitive user experiences
Research competitors' best practices and UX approaches
Analyze target group behaviors and optimize UX concepts according to them
Conduct usability tests
Own the social layer of the game and how it communicates to its community
Identify design problems and devise elegant solutions to deliver the best possible experience to the players
Who are we looking for:
Three years of experience in the field of UX design
Ability to understand detailed requirements and translate them into design solutions
Ability to clearly and effectively communicate design processes, ideas, and solutions to teams and clients
Outside-of-the-box thinking
Passion for mobile gaming and social media
Basic understanding of F2P mechanisms and concepts (eg. player conversion & retention)
Good documentation skills in German or English
Self-directed and reliable working style
A highly motivated, flexible team worker
What we offer:
You will create high-quality, visually appealing games within an experienced, international and flexible team of about 50 people. As a successful and ambitious company with a sustainable and transparent leadership style, all of our employees work with dedication and a team-first attitude. Working on state-of-the-art projects with high-profile partners, this will be your opportunity to grow and expand your knowledge within the games industry in a professional and friendly atmosphere.
Please refer to this job advertisement in your application.
Chimera Entertainment is part pf the rcp family.