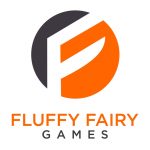 Webseite Fluffy Fairy Games GmbH
Fluffy Fairy Games is a new and vibrant tech/games company based in Berlin. We want you to
be part of our grand vision of becoming the most player-centric games developer – and build a world class tech company on the way. We work in a flat hierarchy with the opportunity to make lightning fast decisions. Most of the data and anecdotal advice derives from our main title, Idle Miner Tycoon. It is one the three top selling idle games worldwide and makes more than $2mio in monthly revenue. This gives us a strong position in the market. At Fluffy Fairy Games you will be joining a young and diverse team with a wide variety of experience, skills and cultural backgrounds.
Choose our company because everybody can bring in ideas that directly affect our more than
15 million players worldwide. Also, fulltime employees get the chance to financially profit from our unique company share/stock option program. We offer the newest technical standards, including laptops and phones, which may also be used in your free time. Employees are invited to choose his or her preferred technical requirements at any time. We offer a permanent position in a young and brilliant team in an organization truly dedicated to getting things done as fast and elegant as possible. A competitive salary, a modern workspace with state of the art tech, fresh fruit to keep you healthy and fresh coffee to keep you alert.
Responsibilities
Identify, design, and implement internal process improvements: automating manual processes, optimizing data delivery, re-designing infrastructure for greater scalability
Build the infrastructure required for optimal extraction, transformation, and loading of data
from a wide variety of data sources using SQL and Azure 'big data' technologies
Work with the Executive, Product, Data and Design teams to assist with data-related technical issues and support their data infrastructure needs
Build analytics tools that utilize the data pipeline to provide actionable insights into customer acquisition, operational efficiency and other key business performance metrics
Skills
Advanced working SQL knowledge and experience working with relational databases, query
authoring (SQL), as well as working familiarity with a variety of databases
Strong analytic skills related to working with unstructured dataset
Experience building and optimizing 'big data' data pipelines, architectures and data sets
Start-up and/or games industry experience is not required but a plus
Join our awesome team in Berlin starting January 2018.
Please send your full application (CV, cover letter, work sample, certificates) to Sophie at jobs@fluffyfairygames.com