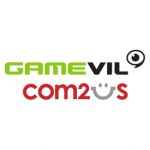 Webseite GAMEVIL COM2US Europe GmbH
GAMEVIL COM2US Europe GmbH is looking for a motivated and enthusiastic individual to join its team as a Localization Coordinator, to work on globally successful mobile games like Summoners War and Dragon Blaze. This is a full-time position based in Berlin, Germany.
Primary Responsibilities:
Coordinate multilingual localization projects (translation, linguistic QA) during the entire life-cycle of our game titles
Work closely with all internal and external stakeholders, including internal teams in the U.S. and Korea, to ensure proper completion of project phases
Receive, prepare and analyze translation assets, via MemoQ and other tools
Plan and organize work assignments for internal localization teams and freelancers; provide support to teams by solving issues and acting as point of contact with other offices/departments
Monitor progress and ensure timely completion of assigned tasks, in accordance with internal standards and practices, via JIRA and other tools
Compile and maintain relevant project resources/knowledge bases
Participate in any required checks on project metrics, outsourced tasks, etc., collaborating with localization management and other departments
Present regular reports, identify/escalate issues, and participate in the improvement of internal localization processes through (pro)active evaluation of tools, methods, etc.
Support training efforts for team members
Translate and edit a variety of game-related materials from English into any applicable language (see below): in-game content, events, marketing/PR texts…
Linguistic requirements:
Excellent understanding and communication skills in English (verbal and written)
Fluency or ability to perform checks in any additional language(s), especially Korean, French, Russian, Spanish, Portuguese, Italian, Turkish or will be a big plus.
Experience and skills required:
Experience as coordinator or project manager for translation or localization projects, ideally acquired in the video game industry
Proven ability to coordinate multilingual projects, professional experience of task management
Knowledge of CAT tools as project manager/administrator, especially MemoQ
Excellent IT proficiency and ability to learn new tools
Gaming experience, familiarity with general video game terminology
Good organizational skills/people skills
Ability to multi-task/prioritize, great attention to detail, proactivity
Preferred Skills:
Familiarity with text-heavy games, role-playing, fantasy and sports subjects
Advanced knowledge of Excel (formulas, macros, lookup tables), programming languages and task automation solutions would be a great plus!
Education/Training:
College degree, professional college degree
To apply, please send your cover letter and resume with email title "Localization Coordinator" to hr_eu@gamevilcom2us.com and refer to this job advertisement in your application.