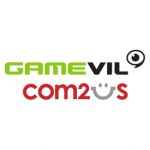 Webseite GAMEVIL COM2US Europe GmbH
GAMEVIL COM2US Europe GmbH is looking for a motivated and enthusiastic individual to join its team as PR Manager, to work on globally successful mobile games like Summoners War and Dragon Blaze. This full-time position is based in Berlin, Germany and available immediately.
Primary Responsibilities:
Build and maintain strong relationships with key gaming and entertainment media and influencers across Europe, create and maintain lists of key contacts
Represent GAMEVIL, COM2US and their products to both B2B and B2C media
Write and distribute press releases, briefings, product sheets and other PR materials
Plan and execute product launch communication, presentations, press tours and event-related projects (i. e. gamescom press briefings or interviews, Summoners War tournaments etc.)
Coordinate and manage agencies and other service providers across different European countries
Report to the Head of Marketing and support all marketing and communications initiatives for GAMEVIL and COM2US across Europe, Russia and the Middle East
Work closely with the European Community Management team in Berlin, as well as with international teams in the U.S.A. and Korea
Forecast and report results of all projects to comply with internal performance benchmark requirements
Requirements:
At least two years of professional experience in marketing or communication, preferably in the gaming industry or related fields
Relevant university education or comparable work experience in mobile game, video game marketing or entertainment product marketing/PR
Strong written and verbal communication skills in English and either German or French; other languages (especially Korean) a plus
A natural passion for games, apps, interactive entertainment and a strong knowledge of relevant industry technologies
Familiar with all relevant Social Media channels, understanding of (gaming) influencer landscape on a European level
Familiarity with various online/mobile game genres such as role-playing, MMORPG and understanding of F2P basics
Great attention to detail and project management skills, ability to work in a fast-paced environment and managing a multitude of projects
Team spirit, ability to work autonomously, curious and a great sense of humor!
To apply, please send your cover letter and resume with email title "PR Manager Europe" to hr_eu@gamevilcom2us.com and refer to this job advertisement in your application.