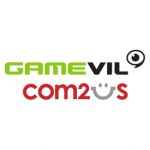 Webseite GAMEVIL COM2US Europe GmbH
GAMEVIL COM2US Europe GmbH is looking for a motivated and enthusiastic individual to join its team as a French video game translator, to work on globally successful mobile games like Heir of Light, Dragon Blaze, ArcheAge Begins, Kritika, and upcoming titles. This is a full-time, fixed-term contract position for 1 year, based in our offices in Berlin, Germany.
Primary Responsibilities:
Translate and edit a variety of game-related materials from English into French: in-game content, events, marketing/PR texts…
Ensure consistency of style and terminology within translated contents
Manage outsourcing of French translation tasks if needed
Perform linguistic QA by testing integrated translations in successive game versions
Work closely with Berlin localization team, international team members in the USA Los Angeles, California) / South Korea (Seoul), and international development teams, to ensure accuracy and integrity of translations
Requirements:
Native-speaker level in French; excellent communication skills in English
Previous experience in translation – ideally in video game localization or in fields involving creative writing style (entertainment, subtitling…)
Excellent command of the French language (grammar, phraseology, punctuation, colloquialisms) and very reliable understanding of the English language
Gaming experience, familiarity with general video game terminology – Previous experience in video game testing or software testing would be an advantage.
Experience using relevant CAT tools, especially MemoQ, plus familiarity with Google Documents and Microsoft Office
Ability to work with regular, tight deadlines
Good people skills, team player
Preferred Skills:
Familiarity with text-heavy games, role-playing, fantasy and sports subjects
Command of additional languages (especially Korean or German)
Previous experience in localization task management
Advanced knowledge of Excel (macros, formulas…) / CAT Tools (e.g. import/export, management of tasks and reference documents)
Education/Training:
College degree, professional college degree
To apply, please send your cover letter and resume with email title "Translator French" to hr_eu@gamevilcom2us.com.
Please refer to this job advertisement in your application.