Vollzeit
Beginn: 01.02.2018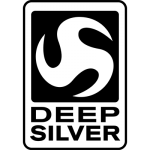 Webseite Koch Media GmbH / Deep Silver
Help Deep Silver Publishing take some of the most exciting AAA brands like Dead Island, Saints Row, Metro and Homefront to the next level by becoming part of our international organization. Deep Silver is structured in a flat configuration where innovation, passion, and individual contribution are valued and rewarded.
The Munich based HQ is currently looking for an Asset Manager who will be in charge of supervising our game Asset File Sharing System, helping it grow with ingestion of new assets and follow-up on their performance.
As a member of the Product Development Department, you will Report to the Art Director and help managing the Deep Silver AFSS database and the workflows, or retrieving the content on your own. You will be assembling 3D assets, animation and material files and will be generationg monthly reports of the portfolio to the organization.
A pro-active and communicative attitude are necessary. You will act as a point of contact related to the system, evangelizing it's use and benefits to our teams, do on-site/remote training of colleagues in the studios where needed.
Your tasks
Keep excellent communication with the Art Director and the internal team
Assist Managing the Deep Silver AFSS Database and Workflow
Manage asset requests and ensure that all the assets are uploaded on the central AFSS in a timely manners
Ensure that users of the Database are able to find and download efficiently the content
Analyse the performance of our assets by working with the Developer and Outsourcer teams
Optimise the performance: provide best practices and make recommendations to development and creative teams, generate map of Content Management sources – how they are stored on the development versioning /file System; generated naming convention standards and ensure that information and assets are shared and used by the appropriate teams
Oversee Deepsilver AFSS according to project specifications. Own the Quality control over incoming assets and provide constructive written and visual feedback if needed. Organize the taxanomy of the assets, adding proper metadata and descriptors to assets, etc.
Ensure that all asset related documentation is properly developed and maintained on the Publisher Side
Be up to date with assets and content developed by the Development Teams, thus proactively ensure to be informed at all time on the Project status and impediment. Maintain close and optimal communication at every level with the Development Team
Monthly reporting of the portfolio – generate reports showing the new content and evangelize the internal usage of the system
Monitor the System performance and user experience. Propose possible evolution of the system (e.g. Integration in build pipelines, taxanomy etc.) and identify opportunities to improve workflow in the system. Correct if needed
Act with the consumer and the market in mind, and demonstrate a very good Knowledge of the game industry and ist evolution
Research, explore and communicate best practices in this area
Desired work experience
2+ years of professional industry experience, having participated in the production of at least one game title
Previous experience working with Outsourcing or Asset Management required, preferably AAA games
Graduates with completed internships are also welcome to apply
Desired skills
A Bachelor's degree in Art or Media from an accredited school
Demonstrated understanding of 3D art asset pipelines and software (Portfolio)
Proficiency working with 3DMax or Maya, Zbrush, Substance, etc.
Strong familiarity with art pipelines and technical limitation in game development
Experience with metadata tagging and taxonomy preferred
Highly organized, self-driven, customer focused, and a great team player
Outstanding verbal and written interpersonal communication skills
Thrives in a collaborative work culture
Willingness to learn and to follow guidance
Familiarity with Microsoft Excel
Excellent English skills (spoken and written)
German Knowledge would be a plus
International applications are welcome!
Deep Silver │ Koch Media GmbH │ Lochhamer Str. 9 │ 82152 Planegg/Munich │ Germany │ www.deepsilver.com │ www.kochmedia.com
Um sich für diesen Job zu bewerben, senden Sie Ihre Unterlagen per E-Mail an jobs@kochmedia.com