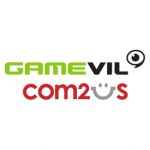 Webseite GAMEVIL COM2US Europe GmbH
GAMEVIL Com2us Europe GmbH is looking for a motivated and enthusiastic individual to join its team as a Localization Engineer, to work on globally successful mobile games like Heir of Light, Dragon Blaze, Kritika, and upcoming titles. This is a full-time position based in Berlin, Germany.
Primary Responsibilities:
Support localization operations in our European and international branches.
Analyze and manage localization assets, projects and resources.
Proactive approach to improving the localization workflows.
Troubleshooting issues originating from production and translation processes.
Create scripts/macros/other solutions to support repetitive tasks performed by localization managers and localization specialists.
Provide documentation, training and support to freelancers, vendors, and internal localization specialists in Europe and branches.
Work closely with international team members in the USA, South Korea, Southeast Asia, China, Taiwan, and Japan as well as international development teams to ensure best localization practices and processes.
Requirements:
Working experience in localization industry.
Excellent knowledge of memoQ CAT tool and its integrations (e.g., API and Content Connector).
Excellent knowledge of regular expressions and their implementation in memoQ.
Knowledge of Windows and Mac platforms.
Excellent written and verbal English communication skills.
Problem solving, analytical skills, attention to detail, and ability to multitask.
Ability to work under tight deadlines in a fast-paced environment.
Strong communication and organizational skills.
Preferred Skills:
Experience in video game localization is a plus.
Knowledge of Linux platform is a plus.
Programming background and knowledge of any programming, scripting, and markup languages is a plus.
Command of additional languages is a plus (especially Korean).
Education/Training:
College degree, professional college degree
To apply, please send your cover letter and resume with email title "Localization Engineer" to hr_eu@gamevilcom2us.com .
Please refer to this job advertisement in your application.