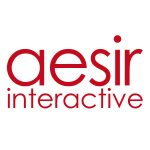 Webseite Aesir Interactive GmbH
ABOUT THE COMPANY:
Located in Munich, Germany Aesir Interactive offers a fun, focused and casual atmosphere while developing several different games, VR and AR projects for PC, Xbox, Playstation and Switch at once. At Aesir, we believe in people and our team and want to advance your skills and knowledge together with us.
As a Producer, you'll lead passionate cross-functional teams in creating innovative content and incredible experiences. By inspiring teams to collaborate, you'll drive development, smashing through obstacles and driving projects across the finish-line and into players' hands. You'll meet and exceed expectations by helping, deliver, enhance and influence creative projects at every stage of production. You'll report directly to the C-Level of Aesir Interactive.
THE KIND OF STUFF YOU'LL BE DOING:
Oversee multiple production projects at once, communicate to individual team members and contributors in various departments, other producers, and management on the status of tasks, features, and projects
Own and drive project vision and be a product knowledge base for the entire team and function as the central point of contact for managed projects.
Inform and build features roadmaps, identifying critical path issues while pulling together strike forces to blast through barriers and ship content to players
Contributing to the production process and helping refine production pipelines.
Maintain communications and a high level of visibility amongst multiple contributing teams and studios
Actively remove roadblocks that may threaten development timelines.
WHO ARE WE LOOKING FOR:
Minimum 3 years in the video game industry, working in production or product development.
Must have shipped at least one video game title.
Superb communications skills, both written and verbal.
Be able to talk art, design and software without pretending.
Must be eligible to work in Germany.
Mastery of MS Office especially MS Excel; Jira
Your passion for gaming can be felt in most of your big life decisions, you love games and take play seriously, and that'll help you make player-focused decisions every day
WHAT WE OFFER:
A great motivated, passionate and ambitious team. (35 people in Munich)
Library with Books, Movies, Series and of course Games.
A weekly fresh Bio – Fruit Basket, free Drinks, Coffee and Tea.
A modern and unique office located 5 minutes to the central station.
Relocation support, your own fitting office chair; package service and train ticket and food subsidy.
Compensation depending on qualifications and experience between 2.000€ and 4.500€
Please refer to this job advertisement in your application.
Aesir Interactive is part pf the rcp family.