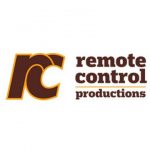 Webseite remote control productions GmbH
Who we are
At remote control productions you will join a team who is passionate about their family of studios and their products. We are driven by our desire to make ourselves and the teams we work with better in a continuous cycle of improvement. We believe in courage, we believe in learning and most of all we believe in making better games.
Our plan is to strengthen our operations in Finland and grow the rcp family studios to international success stories. As Account Manager (f/m/d), Finland you will be taking ownership of making the Finnish studios shine and advising them on game concepts, production, business and strategy, as well as facilitating their collaboration with rcp headquarter experts. The role further includes scouting for new studios to expand the rcp family in Finland. This position is located in Munich, Germany.
Primary Requirements
Minimum of 2 years experience in the gaming industry
Well networked in Finland, knows studios and people
Good market situation knowledge
Willing to travel to and within Finland to meet studios on a regular basis
Entrepreneurial mindset
Strong project management skills
Coaching, mentoring or consulting experience
Excellent negotiation and communication skills
Very good English language
Very good Finnish language
Other relevant skills
Business development experience
Corporate development experience
2 years of producer experience
Public speaking experience
Good German language is a nice-to-have
What we offer you
Experienced and flexible team (25 members)
Professional and friendly atmosphere
Strong drive and attitude
Successful and ambitious company with a sustainable and transparent leadership style
Opportunity to grow and expand your knowledge within the game industry
Beautiful office located in the center of Munich
A monthly salary of 3250€ up to 5000€ gross depending on XP
Please refer to this job advertisement in your application.
remote control productions is part pf the rcp family.