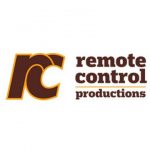 Webseite remote control productions GmbH
Who we are
At remote control productions you will join European's biggest developer family with over 15 studios. We are an international team who is passionate about their family of studios and their products. We are driven by our desire to make ourselves and the teams we work with better in a continuous cycle of improvement. We believe in courage, we believe in learning and most of all we believe in making better games.
Field of activity:
Business development for the rcp "family of developers" with a strong focus on sales
Pitch and sell our game projects to publishers and other potential clients
Work on customer solutions ("work for hire"- sales)
Evaluate possible feasibility, profitability & risks with other departments
Identify and secure potential clients for our various teams
Sales workflow: networking, pitching, negotiating contracts, signing deals, reporting
Bring in your creativity in consultation services for our teams' next pitches
Customer relationship and stakeholder management (clients, partners, rcp developers)
Visit trade shows, conventions and matchmaking events (networking)
Investigate market trends
Expand existing business areas
Evaluate potential joint ventures
Search for distribution partners
Qualifications and skills:
Several years of hands-on experience in business development/sales (relevant experience in the games industry is a big plus!)
Highly energetic and self-motivated
Persuasive, talented, sales oriented
Knowledge of games, genres, platforms and marketing
Reliable and ready for action
Independent and self-managed
Entrepreneurial and proactive
Business creativity (having an eye for potential opportunities, developing them on the spot)
Analytical thinker
Persistent and endurable
Good communications skills and the ability to work in a team
Strong will for clean reporting (using CRM tools)
Fluent business English (written & spoken)
Ability to speak German and/or additional foreign languages are a plus
We offer you:
A highly productive team operating at the headquarter office (30 employees)
Being part of Europe's biggest family of studios with more than 250 employees
Flat hierarchies within a creative environment
Close collaboration with developers and publishers
High morale in a friendly & fun work atmosphere
Engagement and team spirit in every way
A salary of 3500€ – 5000€ per month (based on seniority) plus incentives
A high-profile portfolio of clients including Rovio, DeNA, etc.
A modern office in the city center of Munich, Germany
Octoberfest, Lederhosen and great Bavarian food & beer 
Please refer to this job advertisement in your application.
remote control productions is part pf the rcp family.