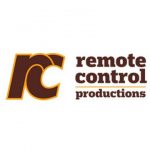 Webseite remote control productions GmbH
Do you enjoy helping developers create the best possible games? Do you see making making games an unsolvable but infinitely optimizable challenge? Do you get enjoyment out of finding the best balance between predictability and pushing the boundaries? Do you like both coming up with ideas and tackling how to bring them to life? If these sound close to home, we might have just the thing for you.
Field of activity:
Work with the rcp family teams to turn their vision into shippable products
Help teams analyze their products to bring them to life in the rcp creative gate process
Provide the teams with holistic evaluation of their concepts from a creative and production standpoint
Evaluate strengths and weaknesses of projects
Foster a culture of innovation in the teams and bring out the best ideas on a concrete level
Work with multiple projects at once
Prepare pitching strategies
Requirements:
Shipping experience in a production and/or creative capacity
Passionate about games, whether they are computer, video, mobile, board, role-playing or otherwise
High work ethic and reliability
Strong written and verbal interdisciplinary communication skills
Strong knowledge of Microsoft Office
Very organised, multi-tasker, impeccable attention to detail
We offer you:
Experienced and flexible team (25 members)
Strong drive and attitude and the structure to support it
Successful and ambitious company with a sustainable and transparent leadership style
Opportunity to grow and expand your knowledge within the game industry
Beautiful office located in the center of Munich
A monthly salary of 3500€ up to 5300€ gross depending on XP
Please refer to this job advertisement in your application.
remote control productions is part pf the rcp family.