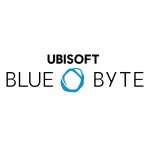 Webseite Blue Byte GmbH
COMPANY DESCRIPTION
Ubisoft is a leading producer, publisher and distributor of interactive entertainment products worldwide and has grown considerably through a strong and diversified line-up of products and partnerships. Ubisoft has development studios in 28 countries and sells video games in more than 55 countries around the globe. We are committed to delivering high-quality, cutting-edge video game titles to players. In our German offices in Düsseldorf, Mainz and soon Berlin, we are working on brands like "Tom Clancy's Rainbow Six Siege", "For Honor", "Skull & Bones", "The Settlers", "Anno" and many more.
In order to continue delivering highly qualitative and innovative game plays we are looking for a
Resource Manager (f/m)
JOB DESCRIPTION
Computer and video games development consists of many different job positions and individuals. May it be the creativity of a person working in Art or Game Design, the technical skill of a coder or the organizational talent of producers and the meticulous testing of our QA. As Resource Manager you are the key contact for our staff to form the optimal game develop teams. As such, you will be in regular contact with all projects discussing job position needs and current tasks. You will monitor the skills, experiences and evolution wishes of our employees to increase the overall quality of our games and be a major contributor to create AAA games which are played by millions of players around the globe.
This position will be located at Ubisoft Blue Byte, Düsseldorf (Germany).
Main responsibilities:
Have full overview of available staff profiles within Blue Byte Düsseldorf and match profiles with open positions
Learn about individual strengths, weaknesses, experiences and wishes of the employees and identify and approach  appropriate internal candidates
Build up a strong and trustful personal contact to our development teams
Use, maintain and improve our internal software solution for staffing.
Constantly look out for staffing related best practices within and outside the Ubisoft group and actively take action to spread knowledge.
QUALIFICATIONS
Finished studies with focus on HR or comparable education with specialization
At least 3 years of job experience in a similar position, preferably in the games industry
General knowledge of HR processes
A good knowledge of German and English, both spoken and written
Strong and highly empathic communicator
Willingness to learn many details about all production areas
Highly self-motivated and self-organized
Ability to identify organizational weaknesses and drive change
Preferred additionalSkills:
Basic understanding of video game production and/or software development
Good understanding of talent management, staffing theory, staff development theory, motivational theory
ADDITIONAL INFORMATION
Take on the challenge of working in a fast-paced industry with many different personalities who love making but also playing games!
We offer a highly interesting position for a team player including the possibility to show personal initiative.
Applications should include the earliest starting date and your salary expectation.
For further information please check www.bluebyte.de and www.ubisoft.com.
Blue Byte GmbH
Human Resources
Adlerstraße 74
40211 Düsseldorf