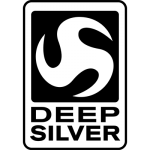 Webseite Koch Media GmbH / Deep Silver
Help Deep Silver Publishing take some of the most exciting AAA brands like Dead Island, Saints Row, Metro and Homefrontto the next level by becoming part of our international organization. Deep Silver is structured in a flat configuration where innovation, passion, and individual contribution are valued and rewarded.
We are looking for a talented and experienced Producer who wants – together with our Studios – leave a permanent mark in the game industry. If you want to make a difference and work on products that matter to players you belong with us. Our entrepreneurial spirit will allow you to express and grow together with us, in the mission to serve our players with the best possible games.
As a Senior Line Producer you will coordinate top productions and teams around the globe, inspiring and driving the development across the finish-line.
You are:

An industry veteran with 7+ years of working experience that allow you to make sense of the intricacies of game development with AAA teams and large scale productions.
A Game Producer and/or Project Manager with in-depth knowledge of project management and game development methodologies.
A great team player, ready to share his knowledge and learn from others.
You excel at organizing yourself and others working in a team, inspiring them through your charisma, working ethic and analytical abilities.
A pro when it comes to work in a fast-paced environment, meeting deadlines and priorities on multiple simultaneous projects.
Goal oriented and an achiever by heart. You are able to maintain in focus the strategic direction transforming it into concrete tactical execution.
You will:

Oversee multiple production projects, coordinating them though the entire development lifecycle.
Ensure the projects are delivered within the agreed constraints of time, scope, cost and quality.
Prioritize deliverables and features with the Development Team and the project stakeholders to create a top quality game within the project mandate and quality requirements.
Work with the Development Team to ensure the best project management and development solutions are in place.
International applications are welcome!
Deep Silver │ Koch Media GmbH │ Lochhamer Str. 9 │ 82152 Planegg/Munich │ Germany │ www.deepsilver.com │ www.kochmedia.com
Um sich für diesen Job zu bewerben, senden Sie Ihre Unterlagen per E-Mail an jobs@kochmedia.com