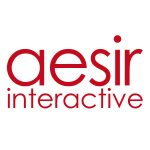 Webseite Aesir Interactive GmbH
ABOUT THE COMPANY:
Located in Munich, Germany Aesir Interactive offers a fun, focused and casual atmosphere while developing several different games, VR and MR projects and non game products for PC, Xbox, Playstation and Switch at once. At Aesir, we believe in people and our team and want to advance your skills and knowledge together with us.
THE KIND OF STUFF YOU'LL BE DOING:
As Technical Artist you are the central point of realizing art in the engine. You are well versed with Unreal Engine 4 and/or Unity and know how to work with the engines multiple tools to create systems, content and smooth pipeline for all other departments. Your knowledge about this major production tool helps you and your team to achieve structure, a stable performance as well as visual quality.
Primarily work within two major game-engines: UE4 and/or Unity.
Create technical asset specifications and realize them with your team.
Maintain and improve efficient asset pipelines and support our artists by creating useful tools and helping them deal with technical requirements.
Integrate assets and prepare them for other departments to be used.
Create high-quality user interfaces.
Work on animations.
Create versatile visual effects for environments, skills and user feedback.
Be a key position in our game development process by aligning the requirements from our tech and game design departments with the visual goals of the project.
Plan/Calculate performance budgets.
In depth profiling for PC and consoles.
Work on awesome titles for various platforms.
Work with a competent, passionate team of devs.
WHO ARE WE LOOKING FOR:
You have:
good understanding of how game engines work and how to utilize them to achieve the intended visuals and work with the systems to create an optimized result.
great knowledge about GC graphics and how rendering and optimization works in an engine.
great knowledge about shaders and materials work and have the ability to create your own.
a great artistic skill set, extensive knowledge of colors, form language, layouts, contrasts, movement and lighting and carry a clear understanding about the essence of an art-style.
the ability to plan pipelines, prepare solid documentations and properly communicate them to your team.
basic knowledge in 3D modeling/animation software.
basic skills in Photoshop.
You are:
self-motivated, self-directed, reliable and initiative.
experienced with efficient workflows, tools & development processes and the full stack of animation creation from planning up to the final product.
experienced with the specifications of a platform and can handle multiplatform development.
able to adapt to different situations and use your creativity and knowledge to come up with solid solutions.
eager to learn/research multiple new tools.
able to gather, analyze, and act on feedback from the team, openness to critique.
confident with English communication, both verbally and in writing.
happy to work in our team in Munich (Germany).
THE IDEAL CANDIDATE ALSO HAS:
Experience in working on user interfaces
Experience with VR development
In depth profiling for consoles
Worked with procedural tools such as Houdini or World Machine
In depth knowledge about post processing and lighting
One of the following backgrounds:

As an artist
As a programmer
As a designer

Knowledge of project management (agile, scrum)
Experience with versioning systems like Perforce or GIT
Motivation to learn German
WHAT WE OFFER:
A great motivated, passionate and ambitious team. (35 people in Munich)
Library with Books, Movies, Series and of course Games.
A weekly fresh Bio – Fruit Basket, free Drinks, Coffee and Tea.
A modern and unique office located 5 minutes to the central station.
Relocation support, your own fitting office chair; package service, train ticket and food subsidy.
Please refer to this job advertisement in your application.
Aesir Interactive is part pf the rcp family.