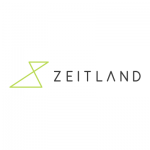 Webseite Zeitland media & games GmbH
Zeitland was founded 2010 as studio for interactive media and games. We unite creativity and technology, with years of experience in development, design and conception. At Zeitland, artists with technical skills can enjoy working with industry leading tools to create a wide variety of apps and games. Working on the art team involves you in developing the game or app, as well as participating to help shape the art pipeline, from design to implementation. You will be an essential part of a friendly multi-project team including artists, designers and soft ware developers, working closely together to create premium interactive content.
Your work
Work closely with designers and programmers to develop game and app content
Balance quality and aesthetic goals with technical constraints
Create and edit mockups for screen designs and UI elements
Create 2D bone rigs and animations (Anima2D, DragonBones)
Export, implement, manage and maintain graphical assets in game and app projects
Develop best practices, workflows and pipelines for art production
Your qualifications
Excellent technical art, art management and organization skills
Excellent experience in using Adobe Creative Suit
Solid experience with the Unity engine and editor
Solid UI/UX skills
Know-how with 2D bone animation tools such as Anima 2D, DragonBones
You as a person…
are approachable, friendly and team-oriented.
love to be directly invloved in development, finding pragmatical solutions to complex technical problems and working closely together with developers and external artists.
have more than a year of commercial experience in the games and/or mobile app sector.
have a good sense of responsibility and reliability.
can give and receive feedback well and are fluent in spoken and written English & German.
have a "we can-do attitude" and like to work independently, flexible and solution oriented.
We offer
Diverse and innovative projects• Prestigious and international clients
Creative work with leeway for your own ideas
Flexible work times outside our core hours
A friendly interdisciplinary team with flat hierarchies
Exchange and collaboration across Europe's biggest family of game developers (r-control.de)
A location in the inner city, with restaurants and parks in walking distance
Sounds like you? Great! Please send your application, CV and cover letter to job@zeitland.com
Please refer to this job advertisement in your application.
Zeitland media is part pf the rcp family.