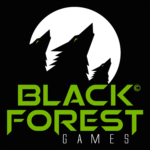 Webseite Black Forest Games GmbH
Black Forest Games is part of the fastest growing publisher in Europe, Embracer Group, and the biggest studio of THQ Nordic, Vienna. Our most recent release was the highly successful remake of 'Destroy All Humans!'.
Here in the south of Germany, directly at the French border, we combine the creative freedom and culture of an independent studio with the financial security of a big publisher. We are an international team and we foster diversity – sharing this mindset is a must for us. We are happy about every candidate that contributes to the diversity of our team.
HR-Manager (f/m/x)
Black Forest Games is growing and you have the opportunity to take part in shaping the future of the studio.
We are looking for a highly motivated HR Manager to join our team. You will be working closely with the studio management and even closer with the whole development team.
Our ideal candidate is operationally strong on the one side and has the will to develop an HR strategy on the other. Loving your job and being able to have some fun is a key requirement.
Responsibilities:
Making our company values happen
Developing an HR strategy
Recruiting, including attending talent fairs
Onboarding of new team members
Supporting our international developers with German paperwork
Structuring, organizing and monitoring internal and external training
Developing and implementing a system for personal development of each team member
Making BFG a better employer by following best industry practices and your own ideas
Reporting Lines:
You will directly report to the managing director
Requirements:
Experience in HR management and recruiting
Knowledge of German legal HR framework
Passion for games and people
You have the urge to leave your mark and make things happen
Ability to work under pressure and multitask
Fluent in German (native speaker level) and English
A rock'n'roll spirit
Not required, but a huge plus:
Any additional language skills, especially French
Experience in HR in the Games industry
What else do we offer?
Competitive salary
Flexible working hours
28 days of holiday
Fitness area in the studio
Green office, fresh fruit, free coffee and drinks
Feature Day once per sprint where you're invited to propose and contribute to new features
Stability of a successful publisher paired with creative freedom of an independent studio and the chance to work with a great team in an open culture where your opinion and input is welcomed and considered, beyond your dedicated task
Why join Black Forest Games?
We are a team with a long history of looking for long-term colleagues – we are hiring for the studio, not for the project. This is an important part of our company philosophy. Talent is always welcome, no matter where you are from. We offer a family-friendly work life balance and a lot of flexibility. Here you can work on IPs known worldwide and help shape them.
As a bonus, Black Forest Games is located in one of the most beautiful and economically strong areas in Southern Germany, located closely to Strasbourg, Karlsruhe, and Basel. Getting here is easy because of excellent traffic conditions, 3 airports approximately 30 minutes away, and the Autobahn & ICE station right around the corner. All of this in a region where kids still play in nature and ride to school by bike.
Um sich für diesen Job zu bewerben, sende deine Unterlagen per E-Mail an jobs@bfgames.biz