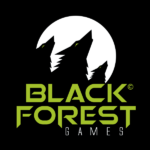 Webseite Black Forest Games GmbH
Black Forest Games is part of the fastest growing publisher in Europe, Embracer Group, and the biggest studio of THQ Nordic Vienna. Our latest release is the highly successful remake of 'Destroy All Humans!'.
Here in the south of Germany, directly at the French border, we combine the creative freedom and culture of an independent studio with the financial security of a big publisher.
We are an international team and we foster diversity. Sharing this mindset is a must for us. We are happy about every candidate that contributes to the diversity of our team.
We are currently looking for a Production Intern . This position will support the Production team engaged in all aspects of game development and other related activities.
The ideal candidate will be enthusiastic to learn, change and implement; professional in an ever-friendly manner; open-minded to understand and adapt; pragmatic to push the boundaries; and ambitious to want more out of their projects, teammates, and themselves.
You will have frequent communication and interaction with the leads, testing teams, and other producers.
As per our commitment to our human resources, you are primarily expected to learn as much as you can, and are expected to assist or own the following responsibilities listed.
Responsibilities:
Help organize and run production-related meetings, including and not limited to: Feasibility, planning, scheduling, conflict resolution, sprint reviews / Show & Tells
Help run daily stand-ups and their aftermath for problem-solving
Help create lists of issues and tasks to be tackled by various teams, help understand and weigh in for the priorities and scheduling of said actions
Help run the communication processes smoothly and on-time
Own an area or feature team fitting the project and your personal goals later during the internship
Reporting Lines:
Reporting directly to the Development Director, mentored and assisted by the team.
Requirements:
Fitting educational and/or work background
Strong group communication skills in English with proven ability to work within a team
Passion for video games and on-the-job-learning
Ability to react in a timely manner under changing conditions
Ability to work with others to get results
Being an organized center of information with strong analytical and problem-solving skills
Basic know-how in at least Agile development methodology and tools
Understanding of opportunity costs and customer-supplier relationship as it relates to game development workflows
Good command of MS Office products
Pluses:       
A showcase or portfolio identifying your added value
Basic working know-how of the Unreal Editor
Some programming, design, or game development relevant experience or understanding
Ability to work with basic decision-making level information
Some experience in documentation and communication workflows
Experience in any industry-standard development tools such as Confluence, Kanban boards, bug-trackers
What else do we offer?
Flexible working hours
Vacation days depending on the length of your internship
Competitive salary
Green office, fresh fruits, free coffee and drinks
Stability of a successful publisher paired with creative freedom of an independent studio
and the chance to work with a great team in an open culture where your opinion and input is always welcome and considered, beyond your dedicated task
Why join Black Forest Games?
We are a team with a long history of looking for long-term companions – we are hiring for the studio, not for the project. This is an important part of our company philosophy. Talent is always welcome, no matter where you are from. We offer a family friendly work life balance and a lot of flexibility, and have a proven track record of hiring interns to be full time employees.
Here you can work on IPs known worldwide and help shaping them.
As a bonus, Black Forest Games is located in one of the most beautiful and wealthiest areas in South of Germany, located closely to Strasbourg, Karlsruhe and Basel. Getting here is easy, because of excellent traffic conditions – 3 airports about 30 minutes away, the Autobahn and the ICE station right around the corner. All of this in a region where kids still play in the nature and drive to school by bike.
You love everything about us but you don't want to live in Germany? No problem, lots of our developers are living across the border in Strasbourg, France, and get here easily by train or car. Strasbourg is one of the biggest cities in France with 500.000 citizens.
Um sich für diesen Job zu bewerben, sende deine Unterlagen per E-Mail an jobs@bfgames.biz