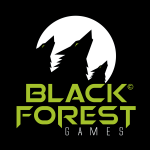 Webseite Black Forest Games GmbH
Black Forest Games GmbH, Offenburg, Germany
– Member of the THQ Nordic family –
We are looking for an experienced Lead-Programmer to join our team. The person in this position will be responsible for organizing and overseeing a group of talented programmers in our current and future projects. He should have the ability to shape a technical vision and work with the programmers to turn it into reality. He should also be as good of a programmer as a communicator, have superior management skills and an excellent coding background. The Tech Lead will directly help to define the course of development during all its stages.  In this role, you will report directly to our Technical Director and work in a close relationship with our producers.
Responsibilities:
Guiding and overseeing our programmers as well as mentoring them
Coordinating tasks and creating guidelines, including expansive documentation
Establishing quality benchmarks and demonstrating knowledge
Remain hands-on with the code
Playing an active part in the recruitment of new candidates
Responsible for tools that go along with features; ensure they are useable and appropriate for artists, games, and the engine
Be forward thinking – able to keep up-to-date on current techniques, research, graphics data, hardware, etc. and integrate them into development
Requirements:
Min. 5 years in games-development
Exceptional C++ programming skills and experience with multi-threaded programming techniques
At least two PS4/Xbox One/WiiU/PS3/X360 games shipped, at least one while being involved during the entire development cycle
Passion for mathematics and complex algorithms
Good understanding and practical experience of optimization
Experience managing and leading a team of programmers with various experience levels
Outstanding verbal and written interpersonal communication skills
Fluent English
Not required, but a huge plus:
Additional management qualifications
Extensive SPU and threading experience
Substantial DX11, DX12, GNM or Vulkan experience
Familiarity with a wide range of graphical rendering techniques
Console experience on multiple major platforms
Extensive optimization experience with Razor, GPAD, PIX and Spark (and any other relevant profilers)
Unreal 4 experience
Assessment:
CV
Skype interview (case-by-case)
Test-Task (ca. 8 hours, can be spread on two/three days, we will look more at the approach than at the result)*
Ideally on-site interview if possible + presentation of previous work
*Test task Information:
Here is some frequently requested information regarding the test task:
The program should be written in C++. It should be delivered as source code with associated project files, compatible with the Microsoft Visual C++ or Microsoft Visual C++ Express Edition development environments
A sample application is provided with the task to help get the applicant started.
The sample application can be modified or used in any way in order to complete the task. The applicant is free to upgrade to any version of Visual Studio.
The core of the application should be written in portable C++ and should not use features of Microsoft's Managed C++.
All libraries required to compile and run the application should be included in the package uploaded to BFG.
What else do we offer ?
Flexible working hours
28 days of holiday
Competitive salary
Green office
Stability of a successful publisher paired with creative freedom of an independent studio
and the chance to work with a great team in an open culture where your opinion and input is welcome and considered, beyond your dedicated task.
Why join Black Forest Games ?
We are a multi-national team with a long history of looking for long-term companions – we are hiring for the studio, not for the project. This is an important part of our company philosophy. Talent is always welcome, no matter where you are from. We offer a family-friendly work-life-balance, a lot of flexibility, and the possibility to send your kids to an international school nearby – all of this in a region where kids still play in the nature and drive to school by bike.
Black Forest Games is part of the THQ Nordic Family and THQ Nordic's biggest internal studio. Here you will get to work on projects with new and also big longtime established IPs. You will be able to work on newest hard and software like XboxOne, PS4, Oculus, Sony PSVR and Unreal Engine.
As a bonus, Black Forest Games is located in one of the warmest, most beautiful and wealthiest areas in the South of Germany at the French border. We are located closely to Strasbourg, Karlsruhe and Basel. Getting here is a non-issue as well, because of the excellent traffic conditions – 3 airports about 30 minutes away, the Autobahn and the ICE station right around the corner.
Please refer to this job advertisement in your application.
Um sich für diesen Job zu bewerben, senden Sie Ihre Unterlagen per E-Mail an jobs@bfgames.biz