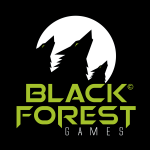 Webseite Black Forest Games GmbH
Black Forest Games GmbH, Offenburg, Germany
– Member of the THQ Nordic family –
We are currently looking for a multi-talented UI Programmer to implement rich, interactive user interfaces, menus and heads-up displays for our upcoming high quality projects with Unreal Engine. The right candidate needs to be proficient with user experience flows, good interface practices, and UMG implementation with clean code.
Responsibilities:
Implement UI related functionality: in-game menus, start screens, interactive and animated HUD elements, leaderboards and the like
Work closely with Creative Directors, Game Designers and UI Artists, make sure interfaces are matching the established game style, ensure high standards of ergonomics and user-friendliness for our interfaces with clean, maintainable and scalable code
Make the player experience as comfortable and intuitive as possible, and work with other stakeholders to react to feedback from QA, designers, focus-test groups and usability studies
Work on game responsiveness optimization and the minimization of delays of any kind
Requirements:
3 – 5 years of experience as an interface programmer in the games industry
BSc in Computer Science or related discipline or equivalent industry experience
Shipped at least 1 PC / Console title from conception to completion
Solid understanding of UMG workflow, including console platform flow
C++ knowledge and the ability to implement engine-side UI functionality/external calls
Knowledge of the modern games UI design approaches, including console titles
Familiarity with standard art tools like Photoshop and Illustrator
Self-sufficient starter mentality and ownership of the UI features
Creative and flexible mindset to improve processes and to overcome constraints
Working English and team oriented skills
Not required, but huge plus:
Scaleform knowledge: basic scripting, calls to external targets, etc.
Ability to draft UX flows and implement 2D Art for interfaces
C#, Lua or any other industry standard scripting languages
Experience with interface design in a general sense, being able to provide input on controller layout, modality issues, accordance between input and actions on screen
Understanding of a screen layout, screen readability, screen estate, a good feel for typography and iconography
Good knowledge of the color theory and graphic design principles
Knowledge of TRC and XR requirements
Experience with Openworld-games
What else do we offer ?
Flexible working hours
28 days of holiday
Competitive salary
Green office
Stability of a successful publisher paired with creative freedom of an independent studio
and the chance to work with a great team in an open culture where your opinion and input is welcome and considered, beyond your dedicated task.
Why join Black Forest Games ?
We are multi-national a team with a long history of looking for long-term companions – we are hiring for the studio, not for the project. This is an important part of our company philosophy. Talent is always welcome, no matter where you are from. We offer a family-friendly work-life-balance, a lot of flexibility, and the possibility to send your kids to an international school nearby – all of this in a region where kids still play in the nature and drive to school by bike.
Black Forest Games is part of the THQ Nordic Family and THQ Nordic's biggest internal studio. Here you will get to work on projects with new and also big longtime established IPs. You will be able to work on newest hard and software like XboxOne, PS4, Oculus, Sony PSVR and Unreal Engine.
As a bonus, Black Forest Games is located in one of the warmest, most beautiful and wealthiest areas in the South of Germany at the French border. We are located closely to Strasbourg, Karlsruhe and Basel. Getting here is a non-issue as well, because of the excellent traffic conditions – 3 airports about 30 minutes away, the Autobahn and the ICE station right around the corner.
Please refer to this job advertisement in your application.
Um sich für diesen Job zu bewerben, senden Sie Ihre Unterlagen per E-Mail an jobs@bfgames.biz