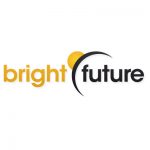 Webseite Bright Future GmbH
TOGETHER IN GAMES – Under this motto we have been inspiring more than 5 million players in over 100 countries since 2006. Our vision: We want to build diverse worlds and create large communities!
As part of the Travian Games family, we are among the most successful game developers in Germany. Our team of over 40 employees develops games such as Rail Nation or Miramagia.
Your tasks:
As a Senior Unity Developer you design, prototype, develop and debug the game.
You bring new features and the designs of our UI/UX artists to life with the help of Unity and C#.
Working closely with our QA to reproduce and fix discovered bugs
You help building up Unity expertise in the company for future project
Your talents:
You have proven experience in the video game industry
You are an expert in working with Unity3D and C#, especially in UI development
You have already experience handling client/server applications and know how to deal with asynchronously incoming data and performance/memory consumption
You write commented code that is clean and maintainable and will stay that way through refactoring
You solve technical problems and handle performance/scalability issues on a day-to-day basis
Experience with UX is a plus
You are fluent in English (spoken and written) German as a bonus.
Technology stack (what we use): Unity (C#), Entitas, Git, GitLab, .NET Core, SignalR, Cockpit CMS, Docker, MySQL, ClickUp, Confluence
Beneficial Talents (not required):
Being an avid gamer and a passion for strategy games is a plus
Ideally you already worked with Entity Component Systems
You have proven team- and communication skills
Benefits:
We work in interdisciplinary teams, flat hierarchies, and a friendly working atmosphere. Our goal is to give our employees as much autonomy as possible for personal fulfillment. In return, we expect a healthy degree of personal responsibility and support the continuous further development of their own skills.
Flexible working hours with a core working time from 10:00 – 16:30
Additional vacation days for certain family events
Working remotely is possible (office presence: 4 consecutive days per quarter for socializing, workshops, events, etc.)
Free refreshments (fruit, coffee, muesli)
Discounted ticket for public transport (KVB job ticket)
A free membership with Urban Sports Club (www.urbansportsclub.com)
Bike-Leasing
Employee-friendly arrangements for childcare
Possibility to bring your dog to work
Free gamescom Ticket