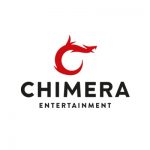 Webseite Chimera Entertainment GmbH
As a UI Designer (f/m/d) at Chimera Entertainment you will create high-quality, visually appealing games within an experienced, international and flexible team of about 60 people. As a successful and ambitious company with a sustainable and transparent leadership style, all of our employees work with dedication and a team-first attitude. Working on state-of-the-art projects with high-profile partners, this will be your opportunity to grow and expand your knowledge within the games industry in a professional and friendly atmosphere. The UI Designer is responsible for the graphic design, layout and functionality of game interfaces on all platforms. The ideal candidate possesses a deep understanding of contemporary graphic design, games and their interfaces.
Your responsibilities will include:
designing and integrating user interfaces for our games from concept to completion
making complex information understandable and formulate design concepts that are engaging, attractive, and user-friendly.
being responsible for the look and feel, information flow and visual aesthetics of our user interface
ensuring that the look and feel of the UI remains consistent
working together with the Art Director, Creative Director and Tech Artists to develop and maintain guidelines and restrictions for User Interface design
working closely with our Technical Artists to implement the UI artwork into the game
creating, maintaining and taking responsibility for documentation and writing UI guidelines
Who are we looking for:
You are able to take ideas and transform them into beautiful, intuitive, and functional user interfaces.
You are able to quickly grasp and distill highly complex user design issues into clean, understandable solutions
You have a natural eye for layout, typography, composition, color, and spacing
You are able to create highly polished user interfaces in different styles for different platforms
You have the ability to create art assets/icons that match existing branding.
You are up-to-date with the latest UI trends, techniques, and technologies
UI design experience with published products / shipped games
Portfolio showing strong graphic design sensibilities
Ability to solve problems creatively and effectively
Proficiency in Photoshop and Illustrator
The ideal candidate also has:
Experience in integrating user interfaces in game engines like Unity
Good understanding of technical connections, innovative technologies and programming or scripting langues
Experience with motion graphics a plus
Experience in creating 3D Assets for UI a Plus
We take care of our employees and provide you with:
A diverse and international environment
A modern workplace right in the heart of Munich
A free health-coach who visits our office once a week
As much coffee & soft drinks as you want
Regular team events
And a lot of fun 
About the Company:
Chimera Entertainment is a creative and independent development studio for digital entertainment software in the heart of the beautiful city of Munich. Our company was founded in 2006 with the support of the production house remote control productions GmbH.
In addition to developing our own IPs, we  implement work for hire, from conception to completion. Gameplay and creative imagination are always in the foreground, and we promote team-work and talent. In terms of development and marketing of our high-class games, and thanks to our  10-year expertise in the field of mobile gaming and cross-platform-development as well as our award-winning portfolio of top titles such as "Angry Birds Epic" and "Angry Birds Evolution" we are one of the Germany's leading game developers. And with you as a potential member of our ambitious over 60-strong team we want to expand our success within the coolest industry in the world.
Right now we are also working on a still confidential mobile title which will blow you away for sure.
Please refer to this job advertisement in your application.
Chimera Entertainment is part pf the rcp family.