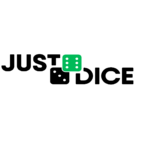 Webseite justDice GmbH
We are looking for a skilled and passionate Game Lead who will support us in building fun and high-retention mobile games. The position of Game Lead at justDice is a combination of Product Lead, Project Manager and Game Designer.
justDice is the European market leader of rewarded apps & games: Our products are enjoyed by more than 100 million players worldwide and we've distributed over $40 million in cash & rewards to our users to date!
As part of the Applike Group (financially backed by media powerhouse Bertelsmann), justDice has access to an extensive toolset and funding with a long-term growth mindset.
We are a team of experts in software development, online marketing, data-driven business intelligence, and app & game design. We are always seeking new creative solutions to complex problems, which has enabled us to release new products fast!
What you will do:
You will be responsible for the successful realization of new games from concept to launch, with a production time of around 3-6 months
You will lead the product development team by keeping the vision, defining the scope, establishing dev processes, writing user stories and tickets, working out details, removing blockers in the development process and giving feedback on product iterations
You will push the game towards a quick release by using an MVP approach and applying the 80/20 rule
You will optimize Retention and ARPU by balancing gameplay and monetization based on data analysis and A/B tests
You will analyze the market for upcoming trends and ideate new games by combining addictive game loops with smart monetization
Who you are:
You have at least 2 years of experience as a producer in a mobile gaming business
You have experience with agile methodology and systems like Kanban, Scrum, etc.
You are highly analytical and find simple, creative solutions to complex problems
You are constantly striving for more efficiency and creating structure comes natural to you
You are very passionate about your work. If there is a problem, you are eager to take responsibility and solve it hands-on
Bonus: You have a technical background and you are proficient in games programming
Why you will love working here:
Work in Europe's fastest-growing genre-bending mobile entertainment company, located directly at the Alster in Hamburg!
Work-Life Package: 2 remote days / week, 30 days vacation, flexible hours, kick-ass office in the center of the city, dog-friendly
Relocation Package: Visa & legal support, relocation bonus, free german class in the office
Happy Belly Package: Company & team lunches, breakfast, tons of free snacks and drinks
Physical & Mental Health Package: Gym membership, Yoga classes
Activity Package: Regular team events, hackathons, company trips
Education Package: 1500€ Budget on top to visit conferences +  online training opportunities
Skip writing cover letters. Tell us about your most passionate personal project, your desired salary and your earliest possible start date. We are looking forward to your application!
We celebrate diversity and are committed to equal employment opportunity regardless of race, color, ancestry, religion, sex, national origin, sexual orientation, age, citizenship, marital status, disability, gender identity or Veteran status.