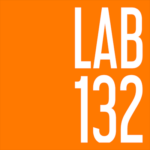 Webseite LAB132 GmbH
LAB132 – with its main office in Heidelberg in southern Germany – develops computer and console games and offers (IT) services revolving around game development to publishers and other game studios. Since 2017, the team has developed two released games so far as well as contributed to 20+ other projects from partners (co-developments, console ports, and more), mainly on PC, PlayStation 4, PlayStation 5, Xbox One, Xbox Series X and Nintendo Switch.
Our current team of 10 is looking for a new colleague in the area of Engine-Development and/or Gameplay-Programming! Especially for our next own game title, we are looking for someone who can support us with implementing game mechanics/features in Unreal Engine 5.
Potential tasks:
Engage in the realization of our own game projects (PC/Console)
Support us with porting different games from PC to console (PlayStation / Xbox / Nintendo Switch)
Help us in development and optimization of client projects
Qualifications:
Degree in computer science (in media) or similar
Profound C++ knowledge
Experience with using Unreal Engine 4/5
Independent, well-structured approach to tasks and team spirit
German and English language skills
Ideally, already at least 6-12 months of game development experience
What we offer:
Full- or part-time possible
Flexible working hours
100% remote work
30 paid vacation days
33 to 36k per year
Overtime compensation
We are looking forward to your application!
Um sich für diesen Job zu bewerben, sende deine Unterlagen per E-Mail an hello@lab132.com