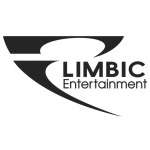 Webseite Limbic Entertainemnt GmbH
Full-time, on-site – interview and job entry can be fully remote until the situation allows to work on-site again.
Limbic Entertainment is seeking a talented Community Specialist (m/f/d) to join our team and work on our Park Beyond Franchise.
As our Community Specialist, you will support the social media strategies & communities' development. You will work closely with the publisher Brand Marketing and Customer Experience teams to drive consumer brand awareness and engagement across multiple channels.
You are responsible for developing and implementing community management strategies for Park Beyond worldwide.
You will act as a studio spokesperson and become one of the faces of the game for the community.
Your tasks will include:
• Develop and execute an innovative social media
strategy that builds brand awareness and drive
meaningful consumer engagement
• Drive social media strategy for the Park Beyond
through:
— Creating a social media & editorial calendar,
with an engaging content strategy, as well as
daily events (including holidays, events), product
launches
— Pulling and analysing reach, engagement,
and performance data to benchmark against
audience development goals and provide
recommendations
— Writing and scheduling daily editorial content
• Oversee concept, delivery, and execution of programs
for leading consumer brands including social media,
content marketing, and paid social media
• Embody a content marketing mindset including the
ability to marry the social media strategy with
the brand's attitude, tone & voice
• Oversight of ongoing optimization of the social
strategy, playbook, community management, content
creation, social promotions/contests, partnerships,
and UGC to improve our delivery and enhance results
• Develop reports, extrapolating key findings and
making them relatable and actionable
• Ensure campaign goals/KPIs are met
• Collaborate closely with partner agencies
and freelancers
• Represent Park Beyond at external and live events
Requirements:
• 2 to 4 years minimum in a similar role, depending
on type of professional experiences
• Proven track record driving brand awareness and
engagement by developing and implementing robust
social media strategies (as part of overall
marketing strategies)
• Perfect knowledge of the video games platforms,
social media, and digital market trends.
• Ability to become an IP expert and work cross
functionally
• Excellent creative copywriting skills
• Streaming experience
• Strong understanding of customers
• Basic photoshop and adobe premiere skills
• Excellent project management, organizational and
interpersonal skills (clients, internal team, vendors)
• A keen eye for detail – be proactive, and process
driven
• Fluent English required and German is a great plus
• EU citizenship or a valid working permit for Germany
Why work for Limbic?
MAKE AN IMPACT
You have responsibility and ownership of key aspects that impact the development of games at one of the biggest studios in Germany. We develop high-quality software with professionalism and commitment. We are not perfect, but we are constantly improving!
GROWTH OPPORTUNITIES
Learn from the best as well as become the best! We support individual and professional growth and ambitions by offering online courses, GDC vault access and events for knowledge transfer and mentorships.
FAMILY FEELING
Work in close departmental collaborations with an open feedback culture. Take part in our weekly social events (games, sports, food, barbecues, and even more games) and enjoy free drinks, snacks and our fancy coffee machine while friendships are formed with colleagues.
WORK-LIFE-BALANCE
We want our colleagues to stay at Limbic, to that end we offer social benefits as well as a competitive salary. You will have a secure job, as we have 19 years of experience, always 2+ projects and organic team structures. Located near Frankfurt, the area has a lot to offer in terms of leisure.
What people love most about Limbic is "the friendly, inviting and international atmosphere, my team and after-work activities such as MTG or bowling events"