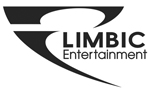 Webseite Limbic Entertainment GmbH
Full-time, on-site – interview and job entry can be fully remote until the situation allows to work on-site again
Limbic Entertainment is looking for a talented Game Designer (m/f/d) for an unannounced Unreal Engine 4 project.  As a Game Designer, you will be designing and creatively shaping game features for our upcoming PC and console games. You will closely work together with other game designers and in a passionate, multi-disciplinary team consisting of programmers, artists and level designers. For this opportunity, we are seeking a person, with both a great passion for games in general and a good understanding of the underlying game mechanics, rulesets and development processes.
Your tasks: 
Take ownership of game systems from concept to implementation to final polish
Write and present proposals for game systems and other design topics
Create and document feature designs (incl. UI mock ups)
Communicate and champion your designs within the development team
Support the feature implementation as a responsible designer
Balance economy and progression features
Evaluate, iterate and tweak game features to the highest quality standards
Requirements: 
A minimum of three years of professional game design experience
At least one released title (preferably PC and/or console games)
Highly proficient in designing game systems
Passion for creating fun and compelling user experiences within set constraints
Creative mindset with an eye for detail
Good time management and problem-solving skills
Experience in working with Word, Excel and PowerPoint and Confluence
Good understanding of the games market and current trends
Fluent in written and spoken English
Experience with and affinity for strategy games and City builders is a plus
EU citizen or a valid working permit for Germany is required
Why work for Limbic?
MAKE AN IMPACT
You have responsibility and ownership of key aspects that impact the development of games at one of the biggest studios in Germany. We develop high-quality software with professionalism and commitment. We are not perfect but we are constantly improving!
GROWTH OPPORTUNITIES
Learn from the best as well as become the best! We support individual and professional growth and ambitions by offering online courses, GDC vault access and events for knowledge transfer and mentorships.
Work in close departmental collaborations with an open feedback culture. Take part in our weekly social events (games, sports, food, barbeques and even more games) and enjoy free drinks, snacks and our fancy coffee machine while friendships are formed with colleagues.
WORK-LIFE-BALANCE
We want our colleagues to stay at Limbic, to that end we offer social benefits as well as a competitive salary. You will have a secure job, as we have 20 years of experience, always 2+ projects and organic team structures. Located near Frankfurt, the area has a lot to offer in terms of leisure.
What people love most about Limbic is "the friendly, inviting and international atmosphere, my team and after-work activities such as MTG or bowling events"