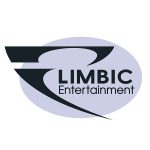 Webseite Limbic Entertainment GmbH
Level Designer(m/f/d)
Full-time, on-site
Limbic Entertainment is seeking a talented and experienced Level Designer for an unannounced Unreal 4 project.
As a Level Designer  you have great passion for game development in all areas, especially in the use of game engine toolsets such as Unreal. You have already worked for several years in professional environments and shipped at least one title. You will have a strong ownership on various development steps related to level design.
Responsibilities:
Design layouts and environments that support and enhance the core gameplay of the game
Conceptualize, prototype, build, decorate, script, and optimize levels for the game
Using external and UE4 terrain-creation tools to shape landscapes
Visual passing on locations and cutscenes
Collaborate with team members to create interesting and engaging gameplay scenarios within the established game design guidelines
Contribute in workshops and brainstorming sessions to help define features and workflows as well as dealing with technical issues
Requirements:
Avid gamer with knowledge and understanding of various game genres and game types
Strong knowledge of Game/Level Design fundamentals: floorplans, player guidance, difficulty, balancing, pacing, interactivity, accessibility, etc.
Ability to take direction and accept critical review of your work
Ability to work well independently and within a team
One or more published titles in a level design capacity
2+ years of industry experience in a level design capacity
Excellent written and verbal communication, documentation skills and the ability to convey abstract concepts
Willing to relocate to the area around Frankfurt am Main, Germany.
Previous experience with the Unreal Editor is a plus
Why working at Limbic?
MAKE AN IMPACT
You take responsibility and ownership of key aspects that impact the development of games at one of the biggest studios in Germany. We develop high-quality software with professionalism and commitment. We are not perfect but we are constantly improving!
GROWTH OPPORTUNITIES
Here you can learn from the best as well as become the best! We support your individual and professional growth and ambitions by offering online courses, GDC vault, events for knowledge transfer and mentorships.
FAMILY FEELING
You work in close department collaborations with an open feedback culture. Take part in our weekly social events (games, sports, food, barbeques and even more games). Enjoy free drinks, snacks and our fancy coffee machine while you make your colleagues friends.
WORK-LIFE-BALANCE 
We want our colleagues to stay at Limbic and offer social benefits as well as a competitive salary. As we have 17 years of experience, always 2+ projects and organic teams, you will have a secure job. Located near Frankfurt, the area has a lot to offer in your free time.
What people love most about Limbic is "the friendly, inviting and international atmosphere, my team and after-work activities such as MTG or bowling events"
Please send your full CV and cover email to:
Loren Kakuschky
applications@limbic-entertainment.de