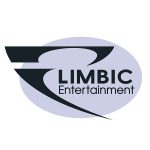 Webseite Limbic Entertainment GmbH
Senior Level Artist (m/f/d)
Full-time, on-site
Limbic Entertainment is looking for a talented and experienced Senior Level Artist (m/f/d) for an unannounced Unreal Engine 4 project.
As a Senior Level Artist (m/f/d), you will enjoy artistic ownership of levels, pushing your aesthetical and technical skills to the limit. You will have already worked for several years in professional environments and shipped several products. With this experience, you will be a key player and a central spokesperson for the team. Working with and training colleagues will be a very important aspect of this position. You will have a strong sense of ownership of multiple-level design/art-related development steps and will be a main contact person for leads.
Your tasks will include:
Participating in the creation of ideas and plans for levels
Working with level designers to ensure solid gameplay on the levels
Using external and UE4 terrain-creation tools to shape the topography of levels
Performing the visual pass on levels
Creating strong environment storytelling with set dressing.
Lighting levels and cutscenes to enhance the mood and to help direct gameplay
Ensure that levels meet performance and technical expectations
Requirements:
Several years of industry experience in a level design/level art capacity with at least one published title
Experience with materials/shaders and their relationship to light
Thorough understanding of architecture and nature
Understanding of composition and the ability to enhance mood by lighting
Ability to work well independently and within a team
As a team player and problem-solver, keeping your cool even when dealing with temporarily high workloads
High affinity to games, internet and multimedia
Previous experience with the Unreal Editor is a plus
Fluent in English
EU citizenship or a valid working permit for Germany
Why working at Limbic?
MAKE AN IMPACT
You take responsibility and ownership of key aspects that impact the development of games at one of the biggest studios in Germany. We develop high-quality software with professionalism and commitment. We are not perfect but we are constantly improving!
GROWTH OPPORTUNITIES
Here you can learn from the best as well as become the best! We support your individual and professional growth and ambitions by offering online courses, GDC vault, events for knowledge transfer and mentorships.
FAMILY FEELING
You work in close department collaborations with an open feedback culture. Take part in our weekly social events (games, sports, food, barbeques and even more games). Enjoy free drinks, snacks and our fancy coffee machine while you make your colleagues friends.
WORK-LIFE-BALANCE 
We want our colleagues to stay at Limbic and offer social benefits as well as a competitive salary. As we have 17 years of experience, always 2+ projects and organic teams, you will have a secure job. Located near Frankfurt, the area has a lot to offer in your free time.
What people love most about Limbic is "the friendly, inviting and international atmosphere, my team and after-work activities such as MTG or bowling events"
Please send your full CV and cover email to:
Loren Kakuschky
applications@limbic-entertainment.de