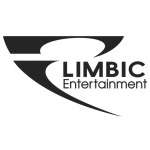 Webseite Limbic Entertainment
Limbic Entertainment is looking for a talented Narration Manager for an unannounced Unreal Engine 4 project.
As a Narration Manager, you will own and coordinate the creation as well as the implementation of story into our games. You will be closely working with level designers defining mission flows and organize the collaboration with designers and external writers.
Your tasks will include:
Responsible for the quality of the story
Carry the creative direction's vision within and outside of the narrative design team while ensuring it translates within the campaigns of our games
Contribute to the game story, characters and universe by supporting creative intentions
Define narration tools required for individual projects
Define workflows to integrate the story into our games
Use internal tools to design and work with various systems for conveying story in an interactive world
Review the game content regularly to spot narrative inconsistencies and new opportunities
Support narrative and design needs of other departments, as required or directed
Coordinate level designers, designers and external writers
Track outgoing/incoming digital assets (audio files, cinematic movies, menu text strings)
Create deliveries to send out to the territories for foreign localization
Manage translation, transcription and revision including deadlines
Answer any queries the translation teams may have about files sent out
Requirements:
A minimum of three years of professional experience in game development
Several released titles, preferably on PC and console
At least one released (video) game as a narrative designer
Advanced leadership, communication and organizational skills
Ability to work on multiple projects in various stages with keen attention to detail
Fluency in written and spoken English
Experience with and affinity for strategy games and City builder is a plus
Experience in working with external partners is a plus
EU citizen or a valid working permit for Germany is required
Why working at Limbic?
MAKE AN IMPACT
You take responsibility and ownership of key aspects that impact the development of games at one of the biggest studios in Germany. We develop high-quality software with professionalism and commitment. We are not perfect but we are constantly improving!
GROWTH OPPORTUNITIES
Here you can learn from the best as well as become the best! We support your individual and professional growth and ambitions by offering online courses, GDC vault, events for knowledge transfer and mentorships.
FAMILY FEELING
You work in close department collaborations with an open feedback culture. Take part in our weekly social events (games, sports, food, barbeques and even more games). Enjoy free drinks, snacks and our fancy coffee machine while you make your colleagues friends.
WORK-LIFE-BALANCE
We want our colleagues to stay at Limbic and offer social benefits as well as a competitive salary. As we have 17 years of experience, always 2+ projects and organic teams, you will have a secure job. Located near Frankfurt, the area has a lot to offer in your free time.
What people love most about Limbic is "the friendly, inviting and international atmosphere, my team and after-work activities such as MTG or bowling events"
Please send your full CV and cover email to:
Sabine Burmeister
applications@limbic-entertainment.de
Please refer to this job advertisement in your application.