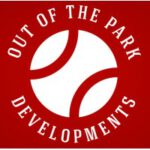 Webseite Out of the Park Developments
Your mission
Out of the Park Developments, founded in 1999, is THE premiere US-sports simulation & management game development company worldwide. Our games set the standard in terms of realism, features, customizability, replay value and fun. Our games Out of the Park Baseball and Franchise Hockey Manager have received rave reviews and are generally regarded as the best games in their genre.
In 2020, Out of the Park Developments was acquired by the major South Korean mobile games developer Com2us. In order to strengthen our team even further, we are looking for an independent and enthusiastic individual to join our team.
The IT Developer/Database Engineer (m/f/d) role is a developer and administrator position within the Out of the Park Developments business unit. This critical, long-term engagement position will be responsible for the success of the OOTP Developments online game feature infrastructure in all aspects, including performance and stability. The role is a remote position and available immediately.
Primary task: Develop, improve, and maintain online game backend      functionality and databases for our Perfect Team online game mode (Javascript      / Typescript, PostgreSQL / MySQL, PHP)
Secondary task: Develop, improve, and maintain the      client side of Perfect Team online game mode (C++)
Your profile
You are preferably located in CET time zone
A genuine industry interest and understanding
A proven strong development background in a number of key technologies including Javascript / Typescript, PostgreSQL / MySQL, C++, PHP
Experience as database admin
Highly organized, problem-solving personality
Self-starter, able to identify obstacles and work through solution
Strong written and verbal language skills in both English and German
Ability to thrive in a fast-paced environment
Why us?
A 100% remote position
You'll benefit from flat hierarchies and a lot of room to realize your own ideas in your area of responsibility and beyond
An international working environment with offices around the globe