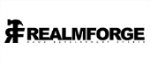 Webseite Realmforge Studios GmbH
Realmforge Studios in Munich was founded in 2008 as part of the Kalypso Media family. Classics such as the "Dungeons" series or ambitious innovations such as "Spacebase Startopia" are conceptualized, developed and expanded in that studio.
As a member, you will work closely with the whole team and have a significant impact on our projects.
We are looking for reinforcement for our team in Munich Junior Unreal Developer (m/f/d).
We offer:
Working Where Games live!
A lively, creative and open atmosphere in a growing company
Exciting tasks, freedom to develop your own ideas and initiatives as well as short decision-making processes
Responsible work in a constantly evolving industry
Play Games, Love Games, Live Games: A team that has fun together and stands up for each other.
Vitamins, caffeine & ice cream included: Fresh fruit, mineral water, very essential for survival ice cream and, of course, coffee are freely available.
We make it our goal to proactively contribute to the mental health of our employees. We are supported by an online tool.
Regular board game nights in the office
Sustainability: our office has a good connection to public transport and we offer bicycle leasing via Jobrad and subsidize tickets for public transport.
Alternatives for car drivers: travel allowance or parking space
Fast food or healthy? Our central location offers a wide range of food options for your lunch break- and we pay part of the costs!
Preparing for the future: you can continue an existing company pension scheme or apply for a new one by converting your salary.
Attractive employee discounts and company events round off the package with additional content.
Your profil:
Excellent knowledge of C++ and Unreal
Experience with graphics and shader programming
Experience with code structure and best practices in large projects
Ability to quickly navigate existing, large code base
Efficient debugging and profiling skills
Passion for games and game development
Commitment, personal responsibility and enjoyment of teamwork
Flexibility and ability to work under pressure
Interested ?
Then we are looking forward to receiving your meaningful application with cover letter, resume and references.
We put a lot of emphasis on a cover letter. Don't see it as a chore, but as an extra chance to show who you are/tell us more about yourself.