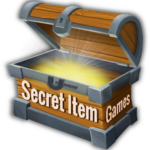 Webseite Secret Item Games GmbH
Location – Dortmund, Germany
Job Type – Internship, Full-time
Start – October 2023
Duration – 6 months
About Secret Item Games
Secret Item Games is an indie game developer, a console porting service provider and an indie game publisher all in one. We are a small flexible team working on bringing our own games, as well as the games of our partners and clients to consoles. Our company always has a new secret project (a "secret item") in the pipeline.
What we offer
Help us bringing our new game Eldritch Tactics: Lichtmond, a turn based strategy game based on the German Nibelungen Saga (Ancient medieval folklore) to life.
Work on new and upcoming games for consoles and PC.
Work in a small indie team with a flat hierarchy.
Everyone has a say in what we do. Your input is not just wanted but required!
Responsibilities
You will be working with us on the creation of our current and upcoming games. Your assignment will be the design and creation of 3D game assets and character for our games. Your responsibilities will include but may not be limited to the following tasks:
3D character design
3D character sculpting (ZBrush)
3D Retopology (Autodesk Maya)
3D Envirment modelling (Autodesk Maya)
3D Texturing (Substance Painter)
Job Requirements
Essential (Must have)
You are currently enrolled in a University and are studing game Art
Experience with 3D modelling software
Experience with 3D texturing software
Speaking fluent German
Desirable (Nice to have)
Experience with the Unreal Engine
Experience with 2D image editing software
Experience with project management software
Your application should include:
Cover letter
Resume
Portfolio
Employment reference letters from previous employments / school certificates / diplomas
Please send us your application in German or English to jobs@secret-item-games.com