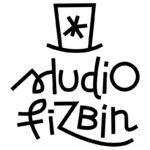 Webseite Studio Fizbin
Studio Fizbin is an award-winning independent games studio with offices in Berlin and Ludwigsburg, Germany — making compelling and hand-crafted games since 2011. With over four game releases under our belt (Minute of Islands, Say No! More, The Inner World 1 & 2 and more) we are currently embarking on our biggest project yet, and we would like you to join us!
Studio Fizbin values diversity and strongly encourages people from marginalized groups to apply. We strive to be an inclusive workplace for any gender identity, sexual orientation, ethnicity, religion, different ability and other walks of life.
Your Profile
Do you have an eye for fast and explosive action gameplay? Systems design, frame data, combat encounters and tight balancing are your idea of a good time? You can spend days obsessing about hitboxes, movesets and boss fights? You love being part of a team of game designers, playtesters and level designers?
Project Kokidon is designed to be as accessible for newcomers as it is deep and challenging for veterans. A true action roguelike in which fate and skill determine each run and make you go again and again.
This position is a full-time opportunity with an immediate starting date.
Requirements:
Must be based in Germany and own a German work permit, we unfortunately cannot offer relocation assistance at this stage
Must have shipped at least one commercial title preferably in a design capacity
Very comfortable working in Unity
Strong technical and non-technical communication skills in written and verbal form
English native language proficiency
Affinity for action games
Bonus
Affinity for roguelikes
German language skills
Based in Berlin or Ludwigsburg (remote work is otherwise great)
Responsibilities:
Design and build a wide range of combat actions, enemies, items, weapons and arenas
Tweak and balance our content to perfection
Actively discuss and create features and take part in scrum-based planning sessions
Work and maintain asset lists, flowcharts and similar
Analysis of play tests and user data to improve game during early access period
Close work with game director, other designers and our artists and coders
What we offer:
Flexible work hours (32h week for everyone)
Flexible workplace locations (100% remote is fine) as well as developer community access via two different indie co-working spaces in Berlin and Ludwigsburg
full support for company pension (Betriebsrente) inlcuding yearly consulting from insurance partner
additional bonus programs and subsidies
Work on a major original IP
Strict no-crunch policies and fair handling of overtime
Progressive and queer-friendly team ❤️
Flat company structures. We amplify individual voices and agency across projects, foster personal development and push for empathetic, transparent communication
Our application Process:
1. Portfolio Screening
We first review all of your details with great care. If we see a potential fit we will send you an invitation to a video call or a test within four weeks time.
2. Potential Test
A test (limited to four working hours) isn't mandatory with us and may not happen at all, however if we feel the need to get a better idea of your process and problem-solving nature we might invite you to one.
3. Interview (Possible Test Review)
You will be sent an invitation to a video call with a team member and a department lead.
4. Offer
If we see a good fit you will receive a full job offer in writing with plenty of opportunities to chat contract specifics if necessary. If we don't feel confident about your application progress we will keep your application on file for future opportunities and encourage you to apply for open positions in the future.
Write us!
If you believe to be a good fit for us we would be honoured to receive your application! Please include:
[Job you are applying for] as your email subject line
Your resume in the body of the email
Links to your portfolio and any personal work, do not include any file attachments
Complete the questionnaire below and include it in the body of the e-mail
Application Questionnaire:
We would appreciate brief yet reasonable answers to the following questions:
What is a sustainable work environment to you?
What project or feature are you particularly proud of? Please explain your contributions and responsibilities in a descriptive, non-technical fashion.
What makes a good roguelite in your opinion?
What makes good real time combat in your opinion?
Please state your salary expectations based on a 32h work week.
Please send your application to our Game Director Anjin Anhut to: jobs@studio-fizbin.de.
Thanks a lot! Let's create something meaningful together. ❤️