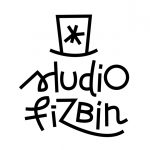 Webseite Studio Fizbin
We're Studio Fizbin, an independent games studio located in Ludwigsburg and in Berlin. We also co-founded the two collectives "Saftladen" and "Kokolores". Our latest game releases are the award-winning, suspenseful and emotional "Minute Of Islands" as well as "Lost At Sea" and "Say No! More". You might know us for the Point 'n' Click adventure games "The Inner World 1 + 2", too!
Side by side with our own games we work on exciting projects for well-known clients like the German public broadcasters WDR ("App with the Elephant", "Wissen macht Ah!") or the KINDERKANAL ("Kikaninchen App"). Now we're looking for YOU to join our team, so we can continue to work on new content updates and of course on our new, upcoming original games!
We at Studio Fizbin emphasize diversity! Therefore, we encourage applications without any regard to origin, color, religion, gender identity or expression, sexual orientation, national origin, genetics, disability or age.
Fizbin's Benefits for our team
Next to very varied projects, there are quite a few perks when joining us:
Flexible working hours (32h or 40h / week, core time from 10:00h till 16:00h)
Ticket costs subsidy for public transport
Company pension including consulting
Monthly 44€ bonus using a Fizbin exclusive prepaid creditcard
Tracking working hours and conversion of overtime to free time
Flat hierarchy, with clear responsibilities and direct communication
We <3 the Indie Games Scene! By working in one of our amazing collective we can help you to find and connect to new people in our business
When and where do we need you?
You can start in September 2021. The position is limited to 12 months for now. But we strive for a much longer engagement.
Working remotely is possible, but we're looking for someone who's available online during our core hours of operation. If you're based in Berlin or Ludwigsburg or if you are willing to relocate that's definitely a plus, so that we can eventually work together in person once it's safer to do so again.
Joining us, you will
Work independently on our upcoming own games as well as game jobs for clients
Collaborate closely with our game designers and to implement their ideas
Set up technical requirements, systems and pipelines as well as implement them
Actively collaborate at feature request and scrum sessions discussions
Optimize performance, craft awesome effects and destroy bugs
Use logical thinking to identify problems beforehand and find solutions for implementation
Contribute to bring our ideas to a digital, interactive life
Requirements
Expert Knowledge in Working with Unity and C#/.Net
3+ years of working experience
One major game release on multiple platforms
Expertise in the use of common design patterns
Expertise in working with version control in unity projects
Experience working closely together with non dev team members on features while keeping scope and performance in check
Ability to work in and contribute to a collaborative environment
Fluent in German or English
Nice to Have
Knowledge on working on multi platform code (Consoles, Mobile, Desktop)
Good shader programming skills
Knowledge in agile project environments
We're looking forward to your application. Please put in your thoughts on your salary, too! Send your application to: jobs@studio-fizbin.de.
Please send or link your portfolio and code-examples. Do not send executable files!