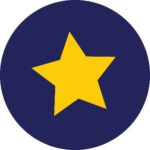 Webseite Telescope Games
Producer (d/f/m) for indie game studio in Berlin area
Hinweis: Die Arbeitssprache in unserem Studio ist Englisch, daher ist dieses Job Angebot auf Englisch verfasst. Bewerbungen werden auch auf Deutsch angenommen aber Englisch sprechen ist Grundvoraussetzung für den Job.
Telescope Games is a newly founded (and funded) games studio right next to Berlin. We're the sister studio of Telescope Animation, an animation studio creating animated feature films and streaming series. We champion diversity and inclusion in storytelling and in our team, as well as green production.  For our technical advancements with Unreal Engine we've received two Epic MegaGrants as well as innovation funding from the EU.
THE LAST WHALE SINGER is a rhythm-action game with cinematic story sequences. Players assume the role of a majestic humpback whale with magical singing abilities who has to dive and chant his way through breathtaking oceanic landscapes to save the world from the ominous Leviathan with the powers of his song. And the player's movements conduct the music!
Job Description
For us, the producer is the game's manager and team motivator. They plan the project's roadmap, the milestones and sprints, identifying roadblocks and risks ahead of time and facilitating the communication within the team. For the first year, the project team will be small, iterations will be fast and experiments will be plenty. This means the producer needs to be able to think on their feet, deciding when to follow (and knowing when to stray from) their plan, balancing the team's drive with the requirements of the project.
At any point in time, the producer can effectively assess and communicate the current status of the project, because they are also in charge of keeping studio heads, freelancers and external stakeholders informed. They manage the tasks and budgets for freelancers working on the project, negotiating deals with publishers, and working closely with the studio heads to develop the game business strategy.
This is a role for someone who welcomes responsibility and is capable of leading a team not through sheer force of will, but by listening to their needs and wishes, communicating well and being a positive voice that forges a path for the team to follow.
Your tasks
Oversee development of the prototype and ensuing production of the full game
Manage the project's roadmap and sprints
Manage the team's task lists as well as their motivation
Work with external stakeholders
Work together with the CEOs to establish business plans and strategies
Cultivate and maintain a broad network of contacts across the industry
Your qualifications:
EU citizenship or EU work permit
2+ years experience in the industry
A vision for how an indie games studio needs to operate nowadays and in the future
Very good ability to work within deadlines and deliver on time
High sense of responsibility, high reliability and independence
Familiarity with agile / iterative project management
Passion for animation, games and XR
Bonus points:

Shipped games
Business, Management or Games degree
Experience with Funding (Applications)
Experience with Unreal Engine
Intermediate-Advanced German Language Skills
What we offer:
Permanent employment in the creative environment of animation and games
Salary Range, according to qualifications: 45.000 – 60.000 €, (Including government funded health, dental & vision insurance)
25 vacation days
Part-time, home office agreement and relocation support possible
A small, highly creative and driven team, which means you can really make an impact on the direction this ship takes, as well as on our future projects
We highly cherish passion, but we value work-life balance and an ego-free environment even more, and are convinced that these factors have a hugely positive effect on health, happiness, the collaborative spirit and productivity
An LBTQ+ friendly company and inclusive team in which all employees are valued
Lots of opportunities for interdisciplinary exchange through our Unreal Pipeline which enables us to exchange assets, animations and more with our Animation Studios
Opportunities to look behind the curtain of the film animation industry and possibly grow into it in the future
Included Job Public Transport Ticket (live in Berlin, work in Brandenburg)
Option to grow into a Studio Lead/CEO role in the long term
Application
If you can see yourself working with us, please don't hesitate to apply, even if you don't fit all the requirements! We want to work with diverse personalities, not checklists.
Please send us:
A CV
Other things (cover letter, portfolio, etc) optional
Send your application to apply@telescopegames.com. Applications are welcome for as long as this Job Offer is online.
About Telescope Animation
Telescope Animation is a trail-blazing animation and game studio run by passionate storytellers. Utilizing cutting-edge real-time tech, we create interwoven story universes for global audiences. Our narratives span across animated films, series, games and immersive experiences with heart and soul.
Our two animation and game studios are powered by a proprietary process and Unreal Engine production pipeline and have been awarded with two MegaGrants by Epic Games, as well as an innovation grant by the European Union.
We stand for equality, diversity and inclusion – in our projects and our team. By integrating green workflows, a no-crunch policy and remote work capabilities, we provide a sustainable, inspiring environment for creators.