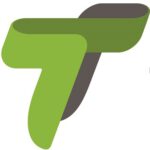 Webseite Travian Games GmbH
You will be a member of one of our game teams, designing and developing a mobile app for Travian: Legends. You work self-reliant in collaboration with other developers, UX-designers and artists within an agile environment.
Quest
You design, prototype, develop and debug the app
You bring new features and the designs of our UI/UX artists to life with the help of Unity, C# and a databinding framework
You work closely with our QA to reproduce and fix discovered bugs
You help building up Unity expertise in the company for future project
Skills
You already have gathered experience with working on mobile projects and you have profound experience and know-how in mobile-app development. Experience with UX is a plus
You have already experience handling client/server applications and know how to deal with asynchronously incoming data and performance/memory consumption
You write commented code that is clean and maintainable and will stay that way through refactoring
You solve technical problems and handle performance/scalability issues on a day-to-day basis
You have profound knowledge of Unity (C#, UnityUI)
Ideally you have a passion for strategy games
You have proven team- and communication skills
You are fluent in English (spoken and written)
Technology stack (what we use):
Unity (C#), GraphQL, OpenAPI, Git, Jira, Bamboo, Stash, Docker, PHP, MySQL
Our Commitment To You
Flexible work: Benefit from a fully flexible hybrid work model. Within our core hours, you decide when and where you prefer to work with no crunch time. Get support for child-care, kita-cooperation, and enjoy an attractive office space at our Munich headquarters.
Make an impact: At Travian Games, you aren't just a number. You'll always be working on exciting tasks and meaningful projects. Express your opinions freely, and benefit from our open culture to help shape our games.
Personal development: We want to develop great people just as much as great games. Benefit from our regular in-house and external training to develop yourself personally and professionally. We also offer support for employees wanting to learn German with classes free of charge. Los geht's!
Health and well-being: We've partnered with some fantastic gyms where we cover a chunk of your membership fee. We also have an excellent bike leasing scheme, so you can get a bike of your choosing.
Choose your hardware: Mac or PC, iOS or Android? We've got what you need to help you excel in your craft, and we won't judge you for what you choose… Probably.
Regular socials and events: Even though we're restricted with in-office socializing, we still hold online events on a regular basis! Wait, can you hear us? We're not muted, are we?
Kindly apply with your resume/CV and a motivation letter