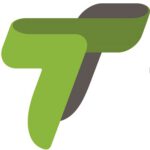 Webseite Travian Games
Senior Game Engineer (f/m/d) (Unity)
Become a Senior Game Engineer (f/m/d) at Travian Games in our NEW GAMES department to inject life into innovative, player-focused games and build experiences that will fulfil our millions of players' dreams.
At NEW GAMES, we live and breathe games! We strive to create only the best experiences for players like us. We measure our success by how rapidly we learn, not how right we are. We value everyone's input, and everyone on the team is expected without ego to contribute to regular playtesting, process improvement, and idea generation – because we know great games are built by the collective expertise and passion of the team. We thrive in ambiguity, crazy ideas, change, and restarts – we know most people don't like this, but it's part of our DNA because we are entrepreneurs and problem solvers.
As a Senior Game Engineer (f/m/d) at Travian Games, you bring deep knowledge of specific technical areas and value the opportunity to work in various broader domains. As a Senior Software Engineer, you'll dive into projects focusing on team cohesiveness and cross-team objectives. In addition, you'll lead laterally, providing other engineers with a clear illustration of extraordinary engineering.
Quests
Design and implement robust, scalable, and performant solutions in close collaboration with other disciplines
Implement prototypes to find answers to product questions
Collaborate with product and discipline leads to identify focus areas and handoff points, providing the best solution for the development phase
Follow and contribute to the technical direction and standards for the team
Mentor other engineers on the team in all aspects of game development
Skills
Required Skills:
You're a SERIOUS GAMER! You live and breathe games
Experience developing live game titles on mobile and Unity
Agile development experience
Can demonstrate experience using marketplace/store solutions/plugins – doesn't re-invent the wheel
Low ego, ideas can be challenged, and opinions changed, not very attached to own ideas – seamless collaborator
Several years of gameplay development experience
Proven understanding of Computer Science fundamentals
Experience collaborating with teammates across multiple disciplines
Product sense, pragmatism, and player empathy in making tech decisions
Desired Qualifications: 
Experience in early lifecycle games – prototype and preproduction
Experience with general gameplay systems
Experience in 4x or tycoon games
Our Commitment To You
Hybrid work: Benefit from our hybrid work policy that supports a mixture of in-office and remote work from any German address! There are four mandatory on-site company events per year, where we work together on self-defined projects and, most importantly, celebrate our successes!
Flexible work: Within our core hours (10 am – 4:30 pm), you decide when and where to work without crunch time. Got little monsters at home? In that case, you'll benefit from our support for childcare and Kita cooperation while you enjoy our attractive Munich headquarters.
Flexible vacation days: You get 30 days of vacation – that's standard. But here comes the flex. When you see by the end of the year that you need more time off to go skiing – you can take up to 5 more vacation days unpaid. On the other hand, if you prefer fewer days but more money, get up to 5 vacation days paid out.
Work abroad: Want to surf at sunrise and work from your beach apartment? No problem! Up to 90 days per calendar year, you can work abroad in up to 50 countries. Just make sure you've got a stable internet connection. Hello? Oh, you're offline.
Public transport support: We offer support using public transport throughout Germany. You can choose the "Deutschlandticket" as one of three subsidies or get an advantage via salary conversion for public transport tickets (pay ticket from gross instead of net and save on taxes).
Make an impact: At Travian Games, you aren't just a number. You'll always be working on exciting tasks and meaningful projects. Express your opinions freely, and benefit from our open culture to help shape our games.
Personal development: We want to develop great people just as much as great games. Benefit from our regular in-house and external training to develop yourself personally and professionally. We also offer language classes in German, English, French, and Spanish.
Health and well-being: We've partnered with Wellpass-Qualitrain, where you can choose from 6000 partners in the sports and wellness network throughout Germany. If you pick this as your subsidy option, we'll pay a huge chunk of the costs.  We also have an excellent bike leasing scheme, so you can get a bike of your choosing.
Choose your hardware: Mac or PC, iOS or Android? We've got what you need to help you excel in your craft, and we won't judge you for what you choose… Probably.
Regular socials and events: The office might look quiet (due to our excellent hybrid work benefit) but don't be alarmed; we still hold social events regularly! Free food and drink on the company!
Now it's time to apply!
If you embody player empathy and care about players' experiences, this could be your role! We'll look closely at your experience and relationship with games. Please forward us your CV, a portfolio link, and a presentation of yourself in any form whatsoever.