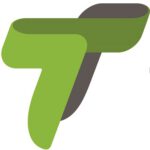 Webseite Travian Games
(Regular) Unity Frontend Developer (f/m/d)

Join the TRAVIAN: LEGENDS MOBILE team to help bring a real classic into the pockets of our players!
We are developing a cross-platform experience in Unity to help our long-time audience staying in touch with their friends and on top of the game wherever they go.
As a core member of our Munich based game team, you will work self-reliantly in collaboration with other developers, UX-designers, and artists within an agile environment. If you enjoy multiplayer strategy games and welcome the challenge to make them accessible and performant on the small screen, this is your calling!
Quests
You design, prototype, develop and debug the Travian: Legends Mobile app
You bring new features and the designs of our UI/UX artists to life with the help of Unity, C# and a databinding framework
You work closely together with Project Management, Game Design, QA, and developers from different departments to bring the app live and keep it in sync with the browser development cycle
You are prepared to get into new technologies and tools when needed
You share knowledge with your peers to build up our Unity expertise in the company for future projects
Skills
You have gathered several years of experience working on mobile projects in Unity, gathering practical knowledge of modern C# and Unity including software architecture, optimization, and unit testing. Experience with UX is a plus.
You have experience handling client/server applications and know how to deal with asynchronously incoming data and performance/memory consumption
You write commented code that is clean and maintainable and will stay that way through refactoring
You solve technical problems and handle performance/scalability issues on a day-to-day basis
Ideally, you have a passion for strategy games
You have proven team- and communication skills
You are fluent in English (spoken and written
Technology stack (what we use):
Unity (C#), GraphQL, OpenAPI, Git, Jira, Bamboo, Stash, Docker, PHP, MySQL
Our Commitment To You
Hybrid work: Benefit from our hybrid work policy that supports a mixture of in-office and remote work from any German address! There are four mandatory on-site company events per year, where we work together on self-defined projects and, most importantly, celebrate our successes!
Flexible work: Within our core hours (10 am – 4:30 pm), you decide when and where to work without crunch time. Got little monsters at home? In that case, you'll benefit from our support for childcare and Kita cooperation while you enjoy our attractive Munich headquarters.
Flexible vacation days: You get 30 days of vacation – that's standard. But here comes the flex. When you see by the end of the year that you need more time off to go skiing – you can take up to 5 more vacation days unpaid. On the other hand, if you prefer fewer days but more money, get up to 5 vacation days paid out.
Work abroad: Want to surf at sunrise and work from your beach apartment? No problem! Up to 90 days per calendar year, you can work abroad in up to 50 countries. Just make sure you've got a stable internet connection. Hello? Oh, you're offline.
Public transport support: We offer support using public transport throughout Germany. You can choose the "Deutschlandticket" as one of three subsidies or get an advantage via salary conversion for public transport tickets (pay ticket from gross instead of net and save on taxes).
Make an impact: At Travian Games, you aren't just a number. You'll always be working on exciting tasks and meaningful projects. Express your opinions freely, and benefit from our open culture to help shape our games.
Personal development: We want to develop great people just as much as great games. Benefit from our regular in-house and external training to develop yourself personally and professionally. We also offer language classes in German, English, French, and Spanish.
Health and well-being: We've partnered with Wellpass-Qualitrain, where you can choose from 6000 partners in the sports and wellness network throughout Germany. If you pick this as your subsidy option, we'll pay a huge chunk of the costs.  We also have an excellent bike leasing scheme, so you can get a bike of your choosing.
Choose your hardware: Mac or PC, iOS or Android? We've got what you need to help you excel in your craft, and we won't judge you for what you choose… Probably.
Regular socials and events: The office might look quiet (due to our excellent hybrid work benefit) but don't be alarmed; we still hold social events regularly! Free food and drink on the company!