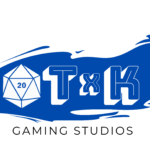 Webseite TxK Gaming Studios
Introduction
"Dungeon Full Dive" is Kickstarters' most successful VR game project of all time and it's being developed by TxK Gaming Studios, a young german startup based in Düsseldorf. Set in a world full of magic and adventures, with DFD, we want to revolutionize the way fantasy RPGs and virtual tabletop is played.
As a Developer Intern on our team, you will be a hands-on programmer and make a contribution to the overall project. In this role, you will have the chance to get insight into every aspect of the game, from engine and game logic to developer tools.
Your Role
Help analyze and understand game design to define requirements for features to be developed.
Assist with the implementation of new game features and services in close partnership with the content team of the project
Be involved with rapid prototyping of new gameplay features
Identify and resolve bugs identified by you and your peers.
Your Profile:
Experienced with Unity3D
Good knowledge of C#
Knowledge of software engineering practices, design patterns, and software architecture
Passion for video games and technology
Fluent in either English or German
Based in Germany
Bonus:
Experienced with VR development
What do we offer?
Flexible working hours
Flat hierarchies
A fun and lively work environment in an energetic gaming company
Monthly mobility Budget: Job ticket, parking tickets, etc. paid for if needed
Creative and challenging work