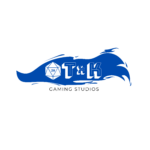 Webseite TxK Gaming Studios GmbH
"Dungeon Full Dive" is Kickstarters' most successful VR game project of all time and it's being developed by TxK Gaming Studios, a German startup based in Dusseldorf. Set in a world full of magic and adventures, with DFD, we want to revolutionize the way fantasy RPGs and virtual tabletop is played.
We are looking for a Game Designer to join our team. As a Game Designer you will focus on the design of a smooth and engaging player experience and communication of the concept to the team. You will develop, document and support the game design pipeline and practices used by the teams on the project. You'll be the creative energy behind a specific set of game systems and mechanics. You provide players with tools to build unique gameplay experiences and opportunities to make meaningful choices.
Tasks
Proactively work as a part of the production and design team, collaborating cross-discipline to craft and realize the player experience across multiple teams
Be pitching and prototyping, generating ideas while accepting ideas can come from anyone, and be unattached to letting them go
Get hands-on, to modify and refine gameplay  experiences, towards realizing a polished feature
Have a self-improvement mindset, understanding iterative design and being adept at breaking down high level vision into achievable goals based on targeted values
Design features aligned with the creative and game directions (e.g. gameplay rules, progression systems, combat systems, weapon attributes, artificial intelligence behaviours, 3Cs, etc.).
Collaborate with cross-functional teams to integrate your assigned features.
Participate in finding solutions to fix buggy features.
Create and maintain design documentation that will guide interdependent teams.
Follow up on features post-launch to improve, add, or remove components.
Requirements
A college diploma in Game Design or equivalent (undergraduate degree an asset) OR
An experienced game designer; with professional work experience with different games, design tools and game engines
At least 3 years of experience in video game production or related experience
Experience with game engines (e.g. Unity or Unreal) and productivity software (Documentation & Task Management)
Exceptional communication, interpersonal, and presentation skills (you're able to clearly explain your thought process on paper and in person)
Critical thinking, curiosity, resourcefulness, and plenty of flexibility
Passionate about games, with a wide range of game knowledge to call upon, easily identifying and explaining a game's strengths and weaknesses, with a diverse empathetic understanding of what makes a game great. You are very familiar with VR and tabletop RPGs
A solid understanding of the market and a passion for video games – you play enough to know what makes quality gameplay!
Benefits
Flexible working hours
Creative and challenging work
A fun and lively work environment in an energetic gaming company
Monthly mobility budget: job ticket, parking tickets, etc. paid for if needed