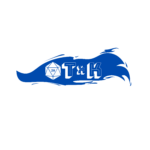 Webseite TxK Gaming Studios GmbH
"Dungeon Full Dive" is Kickstarters' most successful VR game project of all time and it's being developed by TxK Gaming Studios, a German startup based in Dusseldorf. Set in a world full of magic and adventures, with DFD, we want to revolutionize the way fantasy RPGs and virtual tabletop is played.
We are looking for an experienced Game Producer to help the production of our exciting upcoming flagship release DFD.
Tasks
Working across our art and developer teams to deliver a high-end game experience
Ensure the game project is finished within budget, time, and scope and quality expectations are met
Be responsible for issue and risk management
Be part of the planning, control, supervision and documentation of game development processes throughout the projects
Manage the day-to-day tasks for the Development and art team
Estimate and adjust general strategies as well as game designs, concepts and user feedback
Assisting with project direction, planning & scoping
Interpret designs and specs into tasks and content and deliver these against milestones and deliverables
Working with QA to ensure any testing requirements are covered
Requirements
2+ years of experience in a Game Producer role or similar
Experience managing games as a service within a Production role in all stages of game production and its release
Full production lifecycle experience having 1+ published title under your belt
Good understanding of video game technologies and game development
Good knowledge and experience in project management tools (Jira, Mondays, Teams, etc.)
Agile development process experience working in sprints
Good understanding of video game production pipelines
VR and RPGs experience
Very analytical, able to identify what systems work or not
Keen eye for detail
Confident communicating both verbally and in writing
Fluent in English, German is a plus
What do we offer?
Flexible working hours
Flat hierarchies
A fun and lively work environment in an energetic gaming company and a welcoming office in Düsseldorf
Monthly mobility budget: job ticket, parking tickets, etc. paid partially for if needed
Creative and challenging work
What to send our way?
Your CV, highlighting your education, experience, and skills
A cover letter including your preferred starting date and why you would like to join us