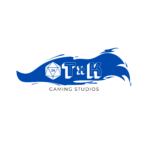 Webseite TxK Gaming Studios GmbH
"Dungeon Full Dive" is Kickstarters' most successful VR game project of all time and it's being developed by TxK Gaming Studios, a German startup based in Dusseldorf. Set in a world full of magic and adventures, with DFD, we want to revolutionize the way fantasy RPGs and virtual tabletop is played.
We are looking for a UI/UX Designer to work on DFD. You will be designing screens and flows as well as features by concepting, prototyping, and playtesting to improve the user-centric experience for DFD. Identify future features for the game in an agile and fast-paced environment by developing a deep comprehension of our player's needs and motivations using data, information from the players, and your own knowledge.
Responsibilities
Create UI flows and game interfaces following key designs of the Game Designers. The designs will be adapted for both PC and VR.
Work closely with game artists/ programmers to provide UI assets/ UX frameworks. Implement the UI/UX to improve the user experience for our players
Proactively suggest new improvements, considering the product and team impact of implementing these changes
Create concepts, prototypes, user flows, and mockups for existing and new features
Validate your ideas quickly (wireframes, user flows, and prototypes as appropriate)
Take responsibility for well-designed UI Assets, icons etc.
Active contributor in shaping and improving the processes in the design team
Reskin the UI of the features to adapt to the art style of DFD.
Qualifications
Prior experience in the gaming industry
Good graphic design skills granting you the ability to create low and high-fidelity mockups
Can create wireframes, user flows, clickable prototypes, conducting user tests, paper prototype etc. to explain the vision and support a cross-functional team
Excellent skills in Figma, AdobeXD, Photoshop, Illustrator, or other visual design tools
Great communication skills and prior experience working in a fast-paced environment
Passion for games and games services (bonus for VR and RPG Games) and up to date with current industry trends
Player centric mindset
Fluent in either English or German
Bonus
Basic knowledge of game/human psychology, and game design
Prior experience in organising and caring out usability tests
Ability to implement UI assets and animations in Unity
What to send our way?
Your CV, highlighting your education, experience, and skills
A cover letter including your preferred starting date and why you would like to join us
A portfolio with a breakdown of your best and most fitting work – seriously, show us your process and why you are a great fit! (Attach work samples or send us a link to your personal website or online portfolio)