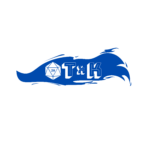 Webseite TxK Gaming Studios GmbH
"Dungeon Full Dive" (DFD) is Kickstarter's most successful VR game project ever, developed by TxK Gaming Studios, a German startup based in Düsseldorf. Set in a world full of magic and adventure, our goal is to revolutionize the way fantasy RPGs and virtual tabletop games are played.
We are seeking a talented and driven Unity/C# developer to join our team. In this role, you will assist in planning, designing, and implementing DFD features across various platforms.
Responsibilities
Analyze and comprehend game design to define feature requirements
Collaborate with your team to develop gameplay features or create in-engine tools for DFD
Implement new game features and services in close partnership with the content team
Suggest improvements by designing and implementing new features or modifying existing ones
Adhere to coding standards and ensure compliance with quality measures
Assist in project management tasks: scheduling, resource allocation, and risk evaluation
Work on game logic and backend development for Dungeon Full Dive
Write clean, efficient, and readable code
Design, implement, test, and document technical aspects of DFD features
Optimize and profile code alongside your peers
Identify and resolve bugs
Qualifications
Strong knowledge of OOP and C#
4+ years of experience with Unity game engines
Extensive PC/Console game development experience: shipped at least one game within the Unity Developer discipline; preferably a full cycle on a AA or AAA console/PC title
In-depth understanding of software engineering practices, design patterns, and software architecture
Passion for video games and technology
Strong communication skills, eagerness to understand and support the team's needs
Interest in learning and growing professionally
Fluency in English or German
Optional:
VR development experience
Familiarity with version control systems (Plastic SCM)
What we offer
Flexible working hours
Flat hierarchies
A dynamic work environment in a thriving gaming company with a beautiful office in Düsseldorf
Monthly mobility budget: partially-paid job ticket, parking tickets, etc., if needed
Creative and challenging work
How to apply?
Submit your CV, highlighting your education, experience, and skills
Include a cover letter with your preferred start date and why you want to join our team
A portfolio with a breakdown of your best and most fitting work – seriously, show us your process and why you are a great fit! (Attach work samples or send us a link to your personal website or online portfolio)