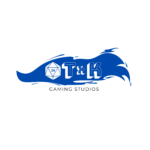 Webseite TxK Gaming Studios GmbH
"Dungeon Full Dive" is Kickstarters' most successful VR game project of all time and it's being developed by TxK Gaming Studios, a german startup based in Cologne/Dusseldorf. Set in a world full of magic and adventures, with DFD, we want to revolutionize the way fantasy RPGs and virtual tabletop is played.
We are looking for an open and motivated person to help us with Quality Assurance, testing, and reviewing of our game.
Tasks
Testing our games across all platforms (VR + PC), quickly learning and mastering each one
Finding, reproducing, and accurately reporting issues in detailed bug reports
Carrying out accurate examination and revision of reported issues
Providing critical analysis and feedback in report form, clearly and concisely
Obtaining and processing of community feedback
Ensure that equipment used for tests are maintained in optimal condition to facilitate efficient testing activities
Requirements 
Self-motivated individual with excellent communication/collaboration skills
High proficiency in English and German, both writing and speaking
The ability to remain focused when approaching repetitive tasks
Able to write clear and concise bug-test reports
Currently enrolled for either a bachelor's or master's degree
Bonus Points for:
Student of an education in Game Design or comparable studies
Benefits
Work on our flagship title "Dungeon Full Dive"
Working at our modern studio in the heart of Düsseldorf
Flexible workload with the option to work beside your studies
You're passionate, autonomous, love games, and are an open-minded and communicative individual? Then please apply and let's make great games together!